Lucy Mecklenburgh's Tribute To BF Ryan Thomas As He Entered 'CBB' Is SO Cute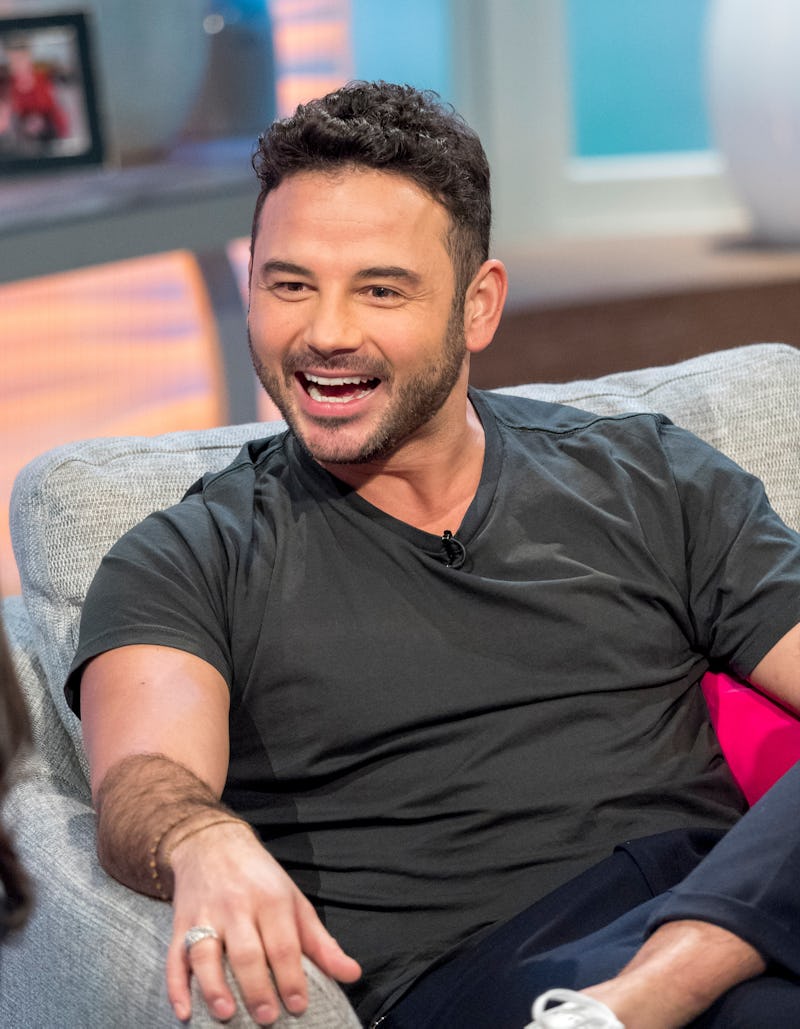 Ken McKay/ITV/Shutterstock
After weeks of speculation, Celebrity Big Brother is here, and ready to fill the Love Island shaped hole left in our lives. Incidentally, CBB has taken some inspiration from their friends over at ITV, by getting none other than actor Ryan Thomas — aka, brother of Scott Thomas, Love Island 2016 alum — in the house. While Thomas shot to fame on Coronation Street, Thomas is also known for his relationship with Lucy Mecklenburgh, the former TOWIE star turned model and fitness guru. So how did Ryan Thomas and Lucy Mecklenburgh meet? And are the couple still together now he's in the house?
Well, on the latter question, it certainly looks like it, yes. On going into the house, Mecklenburgh posted a tribute to Thomas, sharing a video of him arriving on set on her Instagram stories captioned "my babe [heart emoji] Wanna give him a cuddle." As The Sun reports, Thomas and Mecklenburgh headed out for a pre-show dinner — a last supper, if you will — before Thomas entered the Channel 5 show. They were joined by friends including Thomas' brother, fellow actor Adam Thomas, who is also the twin of Scott (keep up at the back). Adam has also been bitten by the reality TV bug, appearing on I'm A Celebrity... Get Me Out Of Here in 2016, where he finished in a thoroughly respectable third place."
So how did Thomas and Mecklenburgh come to be an item? Well, it was actually on another reality TV show of sorts. It was during their shared time on Bear Grylls: Celebrity Island that rumours started to swirl that the two were becoming more than friends, as Ok! reports. This was subsequently confirmed when the show aired in August 2017 and the pair were shown sharing a kiss, but it wasn't until the pair posted pictures from the same hotel room in June 2017 that the public realised they might actually be a couple. As The Sun reports, it was Mecklenburgh's nude portrait of herself sat on the edge of the bath gazing out of the window at the Panama skyline, which matched up rather perfectly with Thomas' own Instagram story of the same view.
The pair then went on their first public outing in July of the same year, attending Wimbledon together and looking rather dapper in the process, as the Daily Mail covered. As well as being photographed at the venue together, Mecklenburgh also posted a photograph on her Instagram story of the pair holding hands. Around the same time she also granted an interview with The Sun's Fabulous magazine, in which she said "life's good," adding "if it's OK with you, I'd like to leave it at that."
Since then, their relationship has seemingly gone from strength to strength. They've been on holiday to Ibiza and Mykonos, and it's also been reported by The Sun that the pair have gone on vacation with Thomas' 9-year-old daughter from his previous relationship with Coronation Street co-star Tina O'Brien.
In June 2018, the pair were hit with rumours of a split, with The Sun reporting that they had parted ways. Bustle have reached out to the pair's reps for comment, but as reported by Ok! at the time, Thomas swiftly shut down the rumours with an Instagram post of Mecklenburgh and Brooke Vincent, in which he added "can't wait for the next adventure with these two lunatics." Judging by her Instagram, where she regularly shares pictures of them together, things are going pretty swimmingly. Good for them.