Here's Everything You Need To Know About The Woman Who Saved Selena Gomez's Life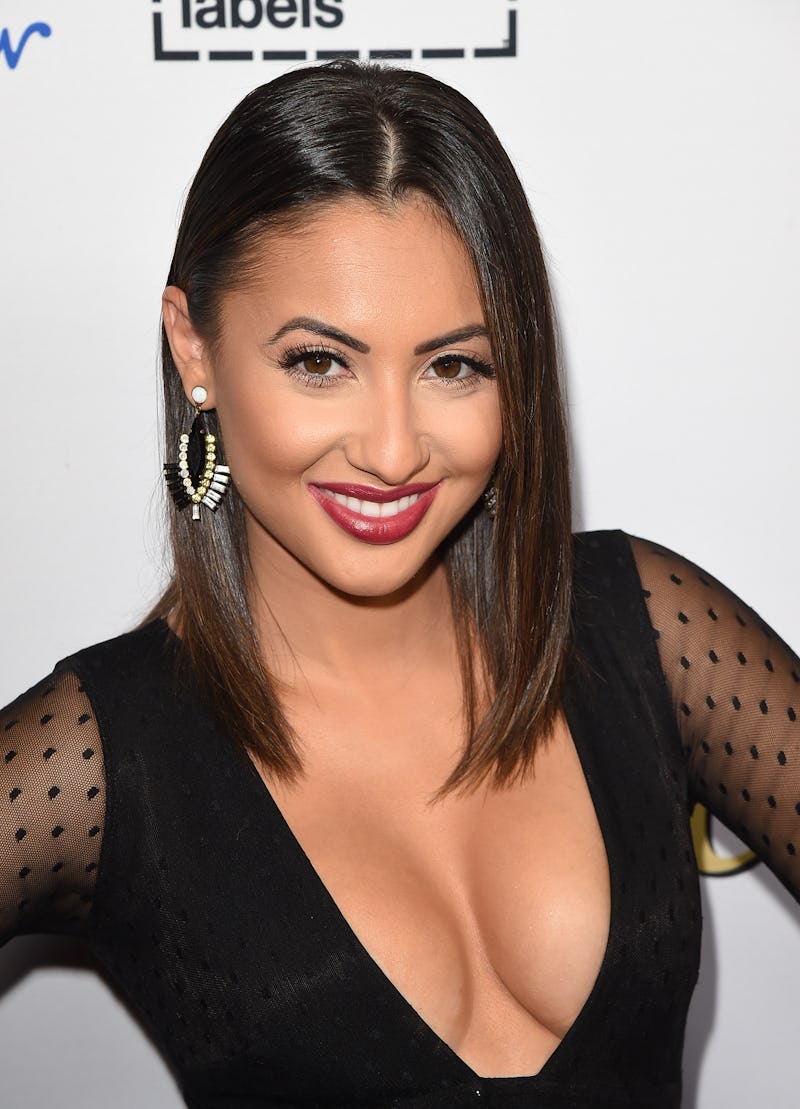 Jason Merritt/Getty Images Entertainment/Getty Images
Under most circumstances, a friend is someone who celebrates with you in the good times, helps you get through the bad, watches cheesy reality shows with you... and that's just the basics. But when one is willing to give you an actual organ from her own body, that's how you know you have a BFF for life. Selena Gomez revealed her friend Francia Raisa donated her kidney after the "Bad Liar" singer's lupus made it necessary for her to get a new one in an emotional Instagram post she shared on Thursday morning. But how did Gomez and Raisa meet to begin with?
If you follow both women on social media, you know they appear on each other's Instagram from time to time, but they've actually been in each other's lives for a long time — we're talking back in the days when they were starring in Wizards of Waverly Place and Secret Life of the American Teenager, which seems like eons ago.
In an interview with Latina from 2013, Raisa explained the history behind her friendship with Gomez. And it's not surprising at all that they met and hit it off during a time when they were both helping other people.
"Six years ago Disney and ABC Family had the stars of their shows go to the Children's Hospital," Raisa told Latina. "Selena and I were in the same group and we just clicked."
Six years before 2013 was in 2007, which means this year, they celebrate a decade of friendship. They were both so young when they first met — Gomez would have been 15 while Raisa would have been 19 — so it's pretty cool that they've managed to stay friends for so long, even remaining close enough that Raisa was willing to undergo major surgery to help her pal out.
In the decade that they've been friends, Gomez and Raisa have been spotted out and about together at several different events, including nights out at popular LA restaurant The Nice Guy. And a few years ago, they even made this (kind of ridiculous) choreographed music video to Dustin Tavella's song "Everybody Knows (Douchebag)," which was rumored to be dedicated to Gomez's ex, Justin Bieber.
And although Raisa's 2017 tribute to Gomez on her birthday was really sweet, in 2016, she took the opportunity to explain exactly how much her friend means to her. While sharing a photo of the two of them together, she shared a story about how Gomez went out of her way to help her through a hard time she was going through, and even without the kidney donation — which is so, so huge — these two obviously have a really special bond. There's clearly so much love between them, and now, their bond must be even stronger after an experience like this one.
Unless you've been through it yourself, it's hard to imagine what it must be like to be on the giving or receiving end of such a life changing gift like a kidney transplant. Even so, it's clear that what Raisa and Gomez share is a truly beautiful friendship, and that kind of devotion can be hard to find. Hopefully, they both had an easy recovery after their surgeries, and it's nice to know that they had each other to lean on during that process.
With 10 years of memories behind them, it will be fun to see what the future holds for these two. Can we get more of those choreographed music videos, please? No alleged dedications to ex-boyfriends necessary.