Freezing Your Credit Just Got Simpler After Equifax's Security Breach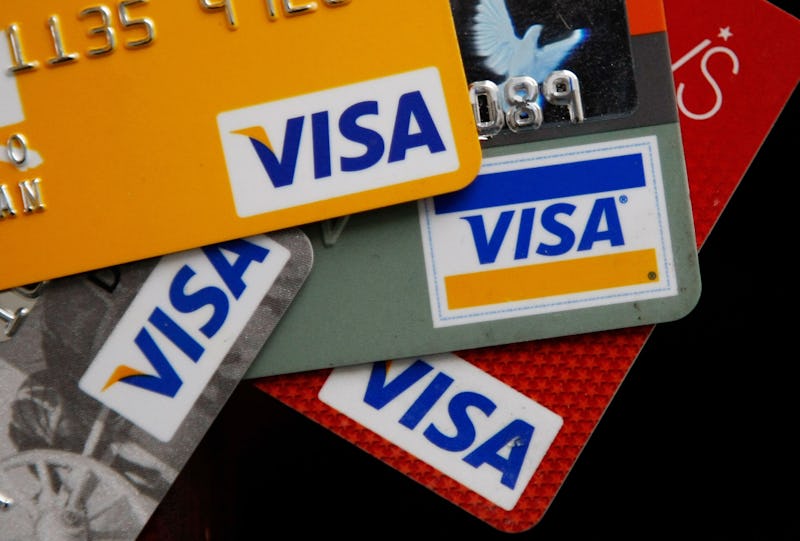 Justin Sullivan/Getty Images News/Getty Images
If your account was compromised in the Equifax security breach, you may be wondering what you should be doing in the aftermath of the data theft. One of the first things you should do to protect your information is to freeze your Equifax credit. But how can you do that? The beleaguered company just made the process a bit less stressful following pressure from unhappy customers.
Equifax, one the nation's major credit reporting agencies, recently announced a security breach had jeopardized the privacy of the enormous amount of personal data the company keeps on its customers. In order to track customers' credit history for reporting purposes, Equifax gathers data like social security numbers, addresses, credit card numbers, and driver's license numbers. So now the highly sensitive personal information of a roughly 143 million people in the U.S. is considered to be compromised by the hackers.
Considering that the breach affected more than half the U.S. adult population, there is a significant chance that your personal information may have been leaked, even if you are not an Equifax customer. If you believe that your information was compromised, or even if you just want to be cautious, one step you can take to protect yourself is to freeze your credit.
Taking this step may create more work for you in the long run, but it will shut down access of your personal information to any new creditors. Initially, Equifax had offered a free year of credit report monitoring as a mea culpa to those affected by the breach. However, this doesn't actually do anything to protect from identity theft, experts said. Hackers who obtained the personal information could still open new credit cards or apply for loans in the victims' names. After public pressure, the company agreed to waive its fees usually associated with initiating a credit freeze. It also said it would waive fees incurred by credit freezes since the breach was announced on Sept. 7.
"If there is a breach and you're concerned about identity theft, credit monitoring is not the most effective measure," Chi Chi Wu, a lawyer with the National Consumer Law Center, told NBC News. "A credit freeze is."
To freeze your credit with Equifax, you'll need to visit the company's website, and apply through an online form. You'll be asked to provide your name, social security number and current address. When the freeze is completed, you will be given a PIN number, which will allow you to lift the freeze in the future when your credit needs to be accessed by a third-party, such as if you were applying for a loan or a mortgage.
After you freeze your credit through Equifax, unfortunately you are not yet done. For a freeze to be effective, it needs to be done with the two other credit reporting agencies, Experian and TransUnion. While Equifax sought to satisfy disgruntled customers with its decision to waive freeze fees, as of now it seems customers will still need to pay for a freeze with the other two companies.
But however much of a hassle or expense it may be, experts say that it is well worth the trouble.
"You never know for sure 100%, but you should assume your data has been compromised either in this breach or in previous breaches," Avivah Litan, a security analyst at financial research firm Gartner, told USA Today. "Well over half the population has been breached even before this. There's a greater than 50% chance that you have been compromised. That's what you should assume, no matter who tells you what."
It's a terrifying thought, but hopefully people can find some comfort in knowing they can do something proactive to protect their identity from theft and from future breaches by freezing their credit.