9 Ways To Build A Morning Routine If You're Always Rushing Out The Door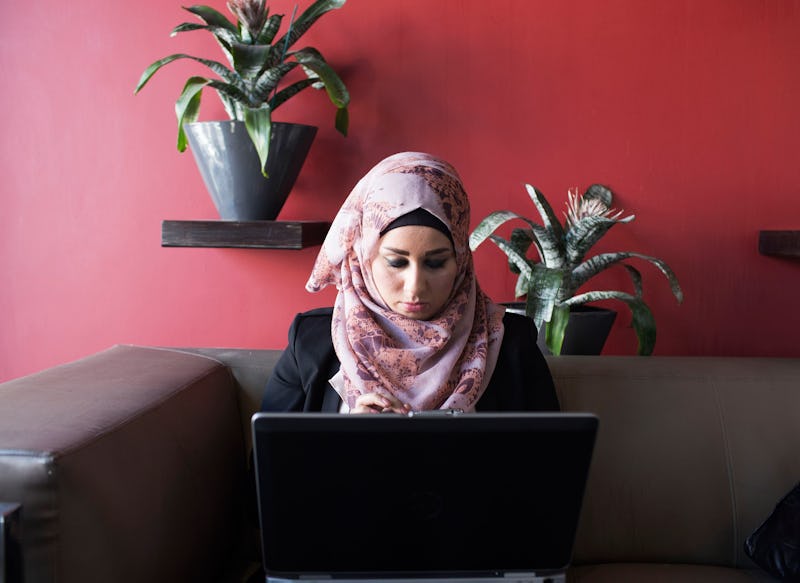 Ilia Yefimovich/Getty Images News/Getty Images
There are two types of people in this world: morning people, and decidedly not-morning people. If you are a night owl, waking up, getting dressed, and being ready on time for work in the early hours of the morning can feel straight-up impossible. If you tend to hit the "snooze" button on your alarm, you probably end up ignoring something on your morning checklist to account for the extra Zzz's — whether that's skipping breakfast, using dry shampoo instead of showering, or buying a lunch because you didn't have time to pack it. While we all have our preferences on if we'd rather go to bed late or wake up early, creating a solid morning routine can be advantageous not just for the course of your day, but for your health overall.
"Morning routines can help provide a foundation for your mental health throughout the day. This includes an increase in positive mood, a decrease in anxiety, and overall gives way to a more satisfying day," Monique Castro, a psychotherapist and owner of the Indigenous Circle of Wellness, tells Bustle. In fact, a recent study published showed that maintaining a daily routine has a positive impact on your mental health, and overall cognitive functioning. So, even if you identify as a night owl, creating a morning routine that works for you is invaluable.
And, the good part is, you don't need to wake up long before the sun rises to foster a healthy morning routine. Experts say these nine tricks will help you feel refreshed and ready for the day in the AM, even if you are in a rush.