8 Moments That Happen In The First Year Of Your Relationship That Show Things Will Last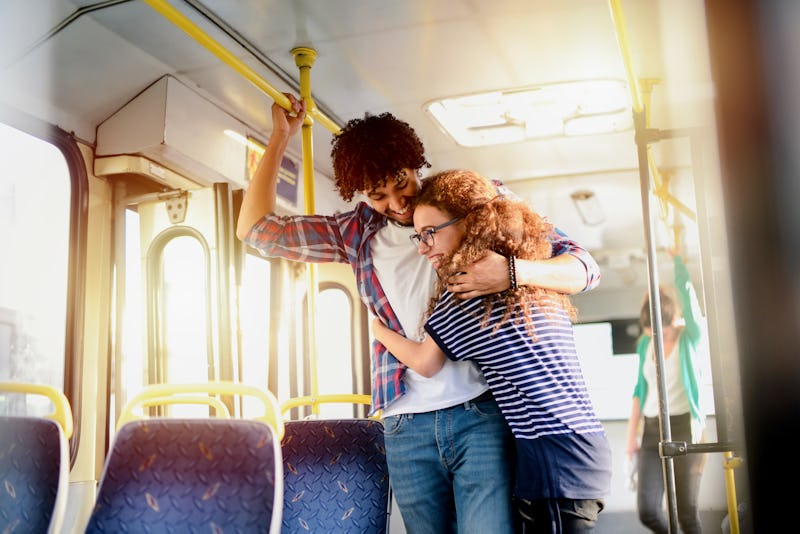 Shutterstock
The first year of a relationship is full of sweet, romantic times, but it's also full of opportunities to set a good standard for how you want to act in your relationship. If the two of you experience certain moments in the first year of your relationship, that can be a great sign that it will be one that will stand the test of time, according to a relationship expert.
Nobody has a perfect life, and it's not realistic to expect your relationship to be without its bumps and disagreements. But each potential issue is an opportunity to set a good precedent. "Research shows that people unconsciously look for behavior patterns to follow, and once a pattern is established, they tend to follow it unconsciously," Dr. Tina B. Tessina, PhD, a psychotherapist specializing in relationships and author of Dr. Romance's Guide to Finding Love Today, tells Bustle. "Think about when you change jobs or homes, and how difficult it is for the first couple of weeks to remember to drive in the new direction, and you'll get an idea of how strong patterns are," she says. "If you understand how habit patterns develop, how strong they are, and what to do about them, you can see mistakes as they happen, or even before you make them, and change what you're doing."
Here are some moments in the first year of a relationship that point to a long future together, according to a relationship expert.