7 Questions To Ask Your Partner In The First Year To See If Your Relationship Is Built To Last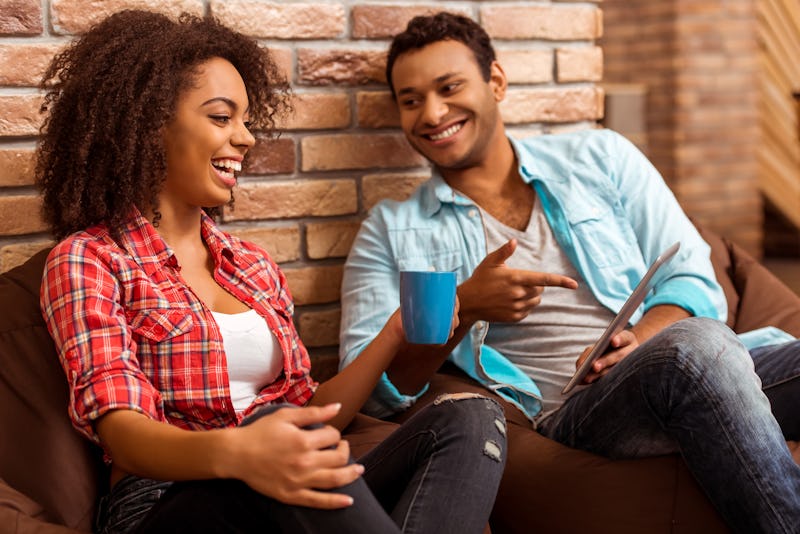 George Rudy/Shutterstock
During the first year of a relationship, you get to know little things about your partner, like what their favorite pizza topping is or what TV show they can't stop watching. But if your relationship is meant to last, asking them some important questions can help you determine whether your relationship will stand the test of time.
Asking certain questions early on can help you and your partner come up with a strategy to handle arguments when they inevitably arise in the future. For example, asking them about how they handle being angry can help you figure out how to treat them during a fight. "Your first fight lays down a pattern for all future fights, so if you calm down, solve the problem, and then make up, you've created a useful format to follow," Dr. Tina B. Tessina, PhD, a psychotherapist specializing in relationships and author of Dr. Romance's Guide to Finding Love Today, tells Bustle.
"These patterns are like the first layer of bricks in a wall," she says. Each of these questions touches on an important part of your relationship, so if you can't come to an agreement while discussing some of these topics, that might be a sign that this relationship isn't one that will stand the test of time.
Here are some important questions to ask your partner to determine whether the relationship is built to last, according to a relationship expert.