Here's How The Autumnal Equinox Will Affect Your Sign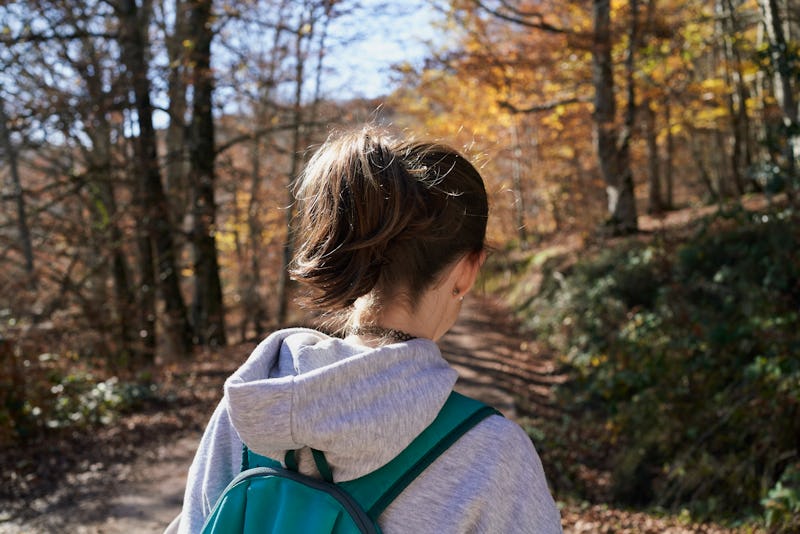 aire images/Moment/Getty Images
Since the beginning of 2017, the universe has been engaged in a bit of a cosmic kerfuffle astrologically. The Autumn Equinox is going to help restore some balance to your life, so get ready to breathe a sigh of relief. Just how does the Autumn Equinox affect your sign? On Sept. 22, the sun shifts into Libra, the air sign that is eternally seeking balance, according to Intuitive Astrology. "As the sun shifts into Libra on the equinox, we are reminded of the goals and lessons we started during the last equinox in April, which was the start of the astrological year," Intuitive Astrology explained.
The Autumn Equinox marks the halfway point through the astrological year, and it's a time to begin to harvest the bounty from the seeds you planted in April during the Spring Equinox. With Mercury Retrograde beginning a new nine-year cycle at the beginning of 2017, the total solar eclipse in August, and multiple planets retrograde simultaneously most of the year, it's totally normal to feel off kilter.
Luckily, the Autumn Equinox in Libra can help you restore some balance to your life no matter what your sign is. While it might feel like nothing is going your way, as long as you have continued to move toward what you want, things should start to turn around. This is one of the reasons I love fall — It always feels like the beginning of something shiny and new.
"The Autumn Equinox is an invitation to create balance in our lives between light and shadow, between joy and sorrow, between ease and struggle," Dr. Athena Perrakis, founder and CEO of Sage Goddess, tells Bustle in an email."
"It becomes an opportunity to appreciate duality in all its forms, and to understand that any challenges we experience are temporary. The universe ebbs and flows in a constant motion that prevents us from being truly stuck, no matter how stuck we might feel. If you're in the shadows of your life right now, light will soon emerge."
If you want to get really involved in setting yourself up for success during the Autumn Equinox, Sage Goddess is hosting a live Fall Equinox ritual on the night of Sept. 22 at 6 p.m. Pacific Time online and in person at its Los Angeles showroom location. And, because I know you're dying to find out, here's what the Autumn Equinox means for your sign.