7 Signs Your Initial Chemistry With Your Partner May Not Last, According to Experts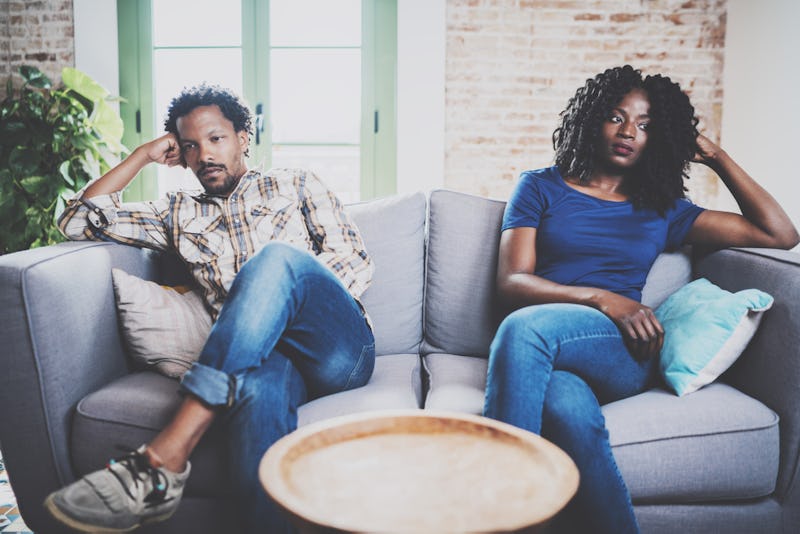 SFIO CRACHO/Shutterstock
Meeting someone you feel a strong connection to doesn't happen every day. So when it does happen, it's easy to get excited and feel like maybe you've finally met your soulmate. But according to experts, having a strong connection with someone doesn't always guarantee that your relationship is going to last.
"Having an intense connection can be great, but that connection can lead to couples having high expectations of each other and the relationship," Jeannie Assimos, eharmony's chief of advice, tells Bustle. There's nothing wrong with having expectations. According to Assimos, it makes the relationship that much better when they're met. But if your expectations are unrealistic, you run the risk of disappointment or adopting habits that aren't really healthy for a relationship.
For instance, great chemistry can reel you in and keep you attached. But your relationship won't last, if it lacks a strong foundation. Great sexual chemistry and good conversations may only get you so far. You need to know that your partner also has your back and is committed to working on building a healthy relationship with you.
"If you don't feel your partner has your back when the chips are down, you [likely] won't make it for the long haul," Christine Scott-Hudson, marriage and family therapist and owner of Create Your Life Studio, tells Bustle, "Your relational foundation should be so solid that if the winds and the rains come, you won't wash away."
So here are some signs that a strong connection doesn't guarantee your relationship may last, according to experts.