11 Things Experts Want You To Know Before You Take Your Dog Into The Sun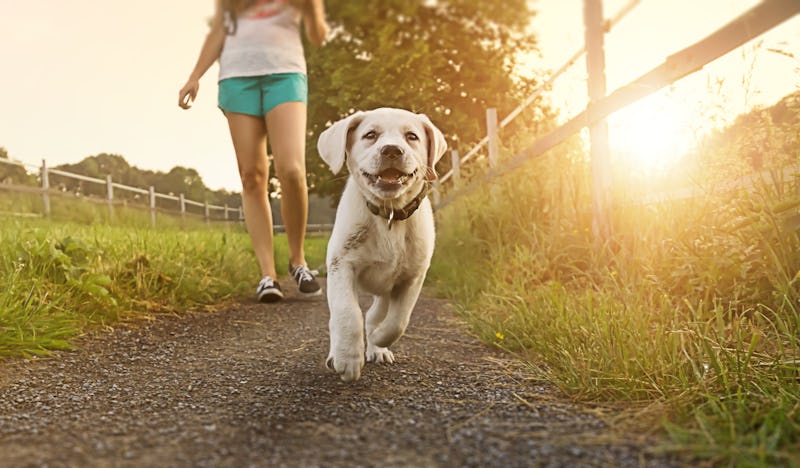 manushot/Shutterstock
Before heading outside to walk, hit up the park, or hang out at the beach, you'll want to plan ahead in order to protect your dog from the sun. This can include shielding them with the likes of dog-safe sunscreens, hats, and even goggles. But it also means making sure they don't get too hot, dehydrated, or tired.
Because, as we all know, some dogs will be so excited to be outdoors that they won't limit themselves, Alex Osorio, managing veterinary technician of Fetch My Vet, tells Bustle. They'll run, they'll leap, and before you know it they'll be overheated. So the safest thing to do is keep your dog calm and cool during the hottest hours of the day, and save exercise for once the sun goes down.
Of course, they will need to go out, but "owners should limit the amount of time that their pet(s) are outside if the temperatures are extremely hot," Osorio says. Since timing can vary depending on the temperature, humidity level, and breed of your dog, check with your vet to find out how long is too long to be outside.
There are plenty of ways to enjoy the sun with your dog, while also keeping them safe. Here are a few things to keep in mind, according to experts, especially during the summer.