The Key To Vanessa Hudgens & Austin Butler's Relationship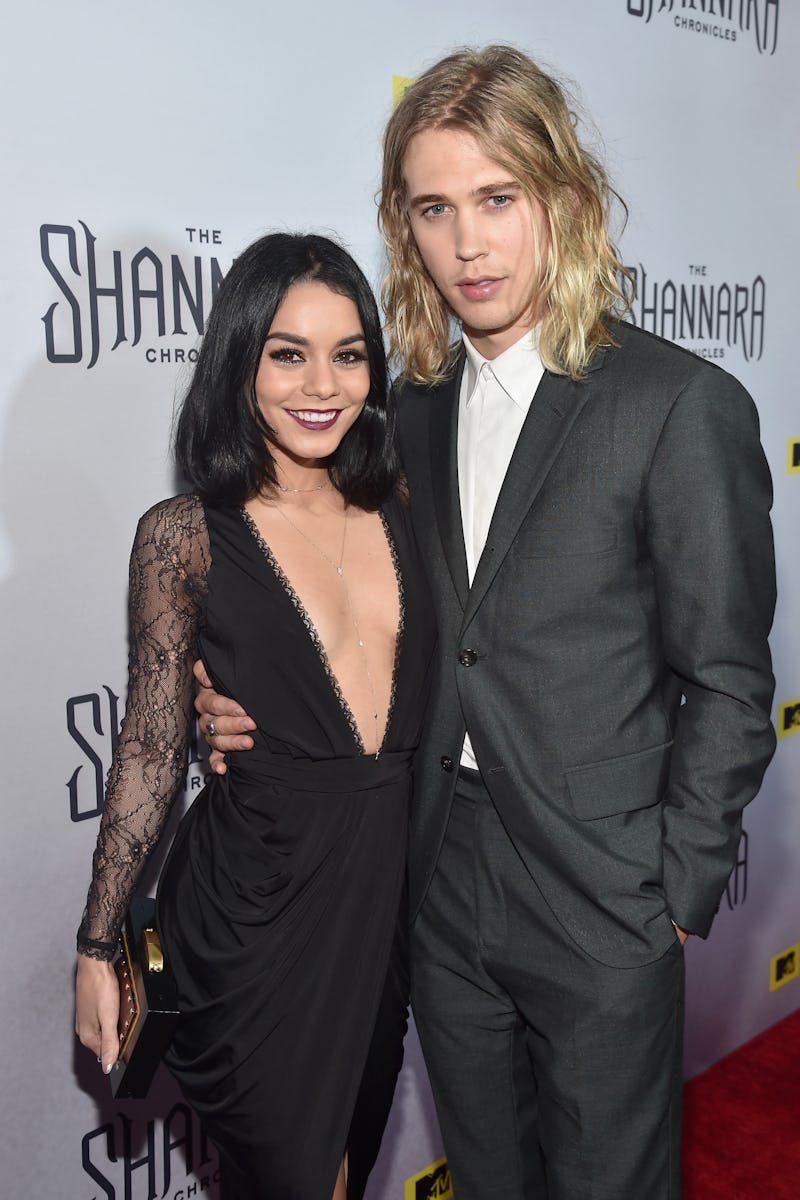 Alberto E. Rodriguez/Getty Images Entertainment/Getty Images
The incredibly talented, and undisputed queen of Coachella, Vanessa Hudgens will co-host the 2017 Billboard Music Awards this Sunday, May 21, alongside Ludacris. When she walks down the red carpet, it's highly likely that Hudgens will be escorted by her boyfriend, Austin Butler. And I say "highly likely" because although Butler isn't nominated or confirmed as an attendee, it's sort of impossible to imagine that he wouldn't be present to support Hudgens as she co-hosts the show for the first time. Especially considering the fact that although the two aren't married, they're in a serious, long-term relationship, and have reportedly been together for nearly six years. Also, Hudgens and Butler are basically red carpet pros. I mean, the two of them look so happy and comfortable together whenever they attend an event.
According to the Daily Mail, Hudgens and Butler first met back in 2005 on the set of the original High School Musical. She was dating co-star Zac Efron at the time, but apparently Hudgens and Butler were friends for years before their relationship became romantic. It was in September 2011, however, when media outlets began speculating that the two had become an item after Butler was reportedly seen leaving Hudgens' house. Then, later that same month, Hudgens and Butler were spotted at Bob's Big Boy in Los Angeles sharing a milkshake, holding hands, and kissing, reported People. Lucky for fans, photographers caught it all on camera.
Staying together for six years is no small feat, especially for younger celebrities in Hollywood. At the 2015 MTV Music Video Awards, Butler spoke to Entertainment Tonight about how he and Hudgens keep their relationship strong. "It's important to put that other person first," the actor shared. "If you're constantly looking for ways that you can make them happy, and they're constantly looking for ways that they can make you happy, then you kind of lift each other up as much as possible and you can't go wrong."
Recently, Hudgens told People that her and Butler's relationship can be "very long-distance" at times, but that the key to success, for them, was communication. "I think that if anything's bothering you, don't hold it in," Hudgens explained. "Always bring it up and just talk about it. Uncensor yourself and just be open."
I think it's great that their relationship is going strong despite their hectic work schedules, and can't wait to see Hudgens and (hopefully) Butler on the red carpet at the Billboard Music Awards.