Amazon Prime Day Will Be Longer Than Ever This Year — & Deals Start Now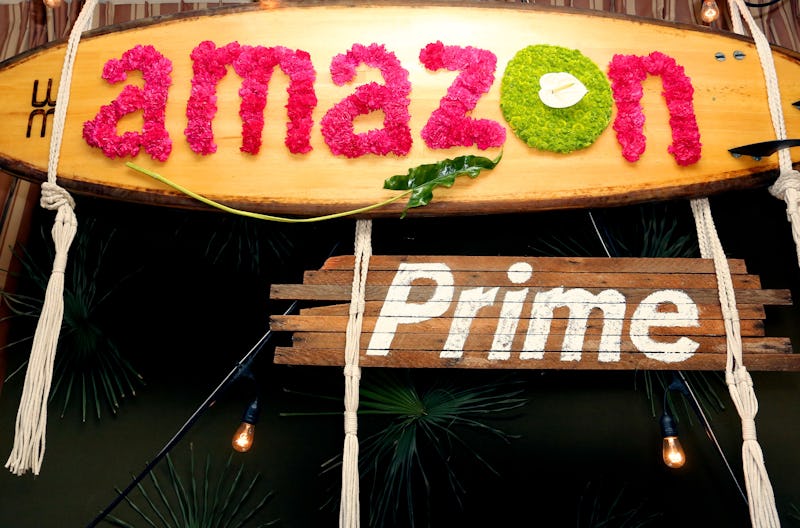 Rachel Murray/Getty Images Entertainment/Getty Images
A holiday is upon us, my fellow Amazon Prime shoppers. The online retailer just announced its plans for its annual mega sale, and (as expected) you're going to want to partake. But just how long is Amazon Prime Day? We'll you're in luck, because this year it's longer than ever.
In an exciting July 3 press release, Amazon confirmed the official date for Prime Day 2018, letting consumers know it's set to kickoff on Monday, July 16 at 12 p.m. PT/3 p.m. ET and will last a full 36 hours. Though Amazon kept most of the specific upcoming deals under wraps, they did announce that there will be 50 percent more spotlight deals and the best deals yet on Alexa-enabled devices. Also new this year, Amazon announced a slew of product launches from an array of popular brands including an exclusive edition of the cult-favorite Moto G6 amongst other items. Even Whole Foods Market is even getting in on the Prime Day celebration this year with discounts on select items throughout the store.
Here's where I should mention that, as its name suggests, Prime Day is exclusive to Amazon Prime members.
Not a Prime Member? Sign up here for a free 30-day trial, plus you'll get access to all of today's deals.
However, it's totally worth joining for reasons beyond gaining access to huge savings during what's commonly referred to as a Black Friday in July (though that's a seriously sweet perk, to be honest). Members enjoy things like free shipping and streaming on Amazon Video, which is home to Amazon's Emmy-award-winning originals (cough Mozart in the Jungle cough), and so much more. It's well worth the $119 annual fee that kicks in after the 30-day trial.
This is the fourth Prime Day since it began back in 2015 as celebration of Amazon's then-20-year anniversary. And though it experienced a few hiccups like super quick sell-outs in the beginning, the digital retailer has continued to raise the bar each year.
To recap, last year's deals consisted of weird but genius products like the best travel tripods, stuff for pets, and even major beauty sales. And the discounts were deep, with savings of over 50 percent on high-ticket items like the 23andME DNA Kit and Instant Pot.
If, like me, you're basically wishing Prime Day were happening at this moment, then you're in luck, because Amazon has dropped a few deals early this year so you can start shopping right now — but, again, these deals are for Prime Members only.