Discovery Has Big Plans For 'Manhunt: Unabomber' & Beyond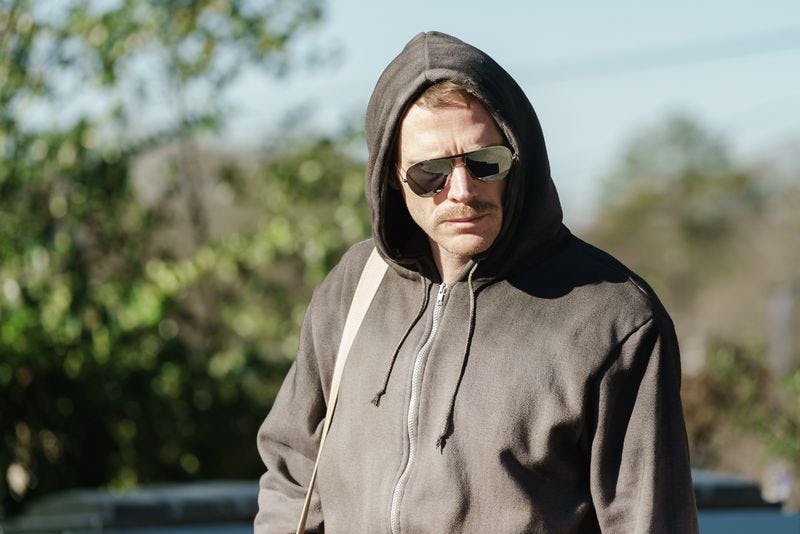 Discovery
It is no secret that true crime dramas are huge with audiences right now. The newest genre entry is Discovery Channel's series, Manhunt: Unabomber and it looks like it will please even the most avid of true crime enthusiasts. Telling the tale of convicted criminal Ted Kaczynski, who spent nearly two decades mailing homemade explosives to his victims before he was caught, plead guilty and was sentenced to life in prison. The series follows the intense years-long FBI investigation that led to his capture, deep in the Montana woods in 1996. So, how many episodes is Manhunt: Unabomber?
This particular series is being touted as an eight-part limited series. The season will give viewers an inside look at the FBI investigation, the government case that was meticulously built against the Unabomber, and will get inside the head of the terrorist as well. Actor Paul Bettany steps into Kaczynski's shoes for the titular role alongside well-known names like Chris Noth, Sam Worthington, and Jane Lynch. This isn't a quick rehash of the major events leading up to Kaczynski's capture, but rather an in-depth look at the decisions that were made by both halves of this equation, both before and after the capture.
Rich Ross, group president for Discovery Channel, Animal Planet, and Science Channel, told Adweek that if the Manhunt: Unabomber series does well in the ratings, they have plans to make it an anthology series that will focus on a different case each season. According to Ross, they have already isolated a case for a second season — though he wasn't sharing. With the number of high-profile manhunts in our nation's history, though, there is an large pool of cases to draw from for possible future seasons of the series.
Manhunt: Unabomber debuts Tuesday, Aug. 1 at 9 p.m. ET on Discovery Channel. True crime enthusiasts, take note.