The Budget For 'I'm A Celeb' Must Be Hefty AF Judging By These Recent Reports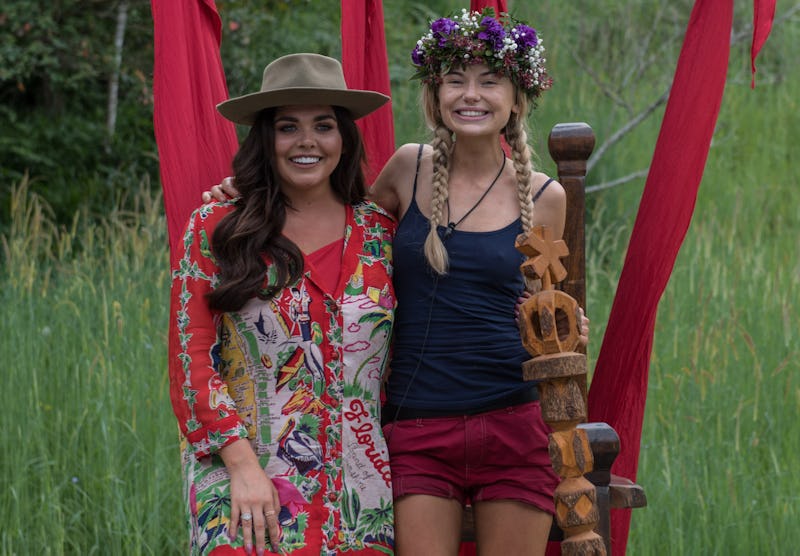 James Gourley/Shutterstock
How much would you have to be paid to spend a few weeks in a jungle with strangers, bugs for dinner, and cameras that ogle you when you take a shower? A tenner? Celebrities might need a little more convincing. As you can imagine, it takes a very big paycheck to lure some celebs into the jungle. While some drive a hard bargain, others are surprisingly less picky. Their cheques await them at the other side of the jungle, but how much are the I'm A Celeb contestants paid?
As I gleaned from this article from The Mirror, back from Dec., 2017, there's no standard rate for appearing on I'm A Celeb. Depending on your status and your negotiation skills, your price can be anywhere from pretty low to seriously high. Take last year's contestants. The pay checks of the 2017 celebs were reportedly the most varied in the show's history. The show allegedly featured both the highest paid contestant ever — Amir Khan, who took home a reported £250,000 — as well as the lowest — Made In Chelsea's Georgia 'Toff' Toffolo, who despite winning the show, only took home a £13,000 pay check, according to Metro. Bustle reached out to representatives of Toffolo and Khan about this report. ITV previously told Bustle that they do not comment on contestants' salaries.
But in order to claim their cheque, the celebs have to last at least 72 hours in the jungle, a source told Metro. "If it's less, they'll have their wages dramatically cut. They'll still receive a little something for taking part, however," the source added. But even if their rate is low, celebs are more likely to make their coin off the back of the show. In the Metro's estimation, Toff is said to be worth £8 million, while reportedly, the show's most successful contestant — Katie Price AKA Jordan — has received around £4.4 million from the back of the show. That's not too shabby.
So, how do this year's contestants fare? Some big names — who probably require some big pay checks — have been confirmed. The man who might be getting the most attention at the moment is former footie coach Harry Redknapp. As the Mirror reports, a cool £100,000 pay check was reportedly able to lure him down under.
Some of the other contestants confirmed, include former X Factor contestant Fleur East. While a I'm A Celeb insider told The Sun that East is "part of the ITV family," she's still having to negotiate a "deal at the moment".
But getting paid the big bucks was no problem for DIY SOS presenter Nick Knowles, who's reportedly set to take home a six figure sum at the end of the show. Insiders told The Sun back in July that Nick had "been offered the show a few times before, but this year they really want him on it so they're bending over backwards and offering him big money." Bustle reached out to representatives of Fleur East, Harry Redknapp, Nick Knowles, and Katie Price for comment, but did not receive a response at time of publication.