Don't Skip Out On Kylie's Velvet Lip Kits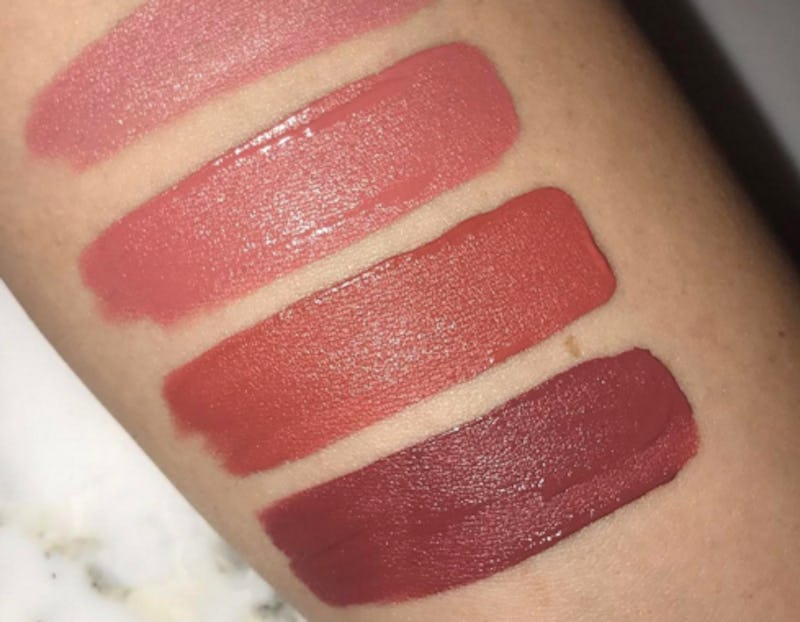 kyliecosmetics/Instagram
When Kylie Jenner puts out a new beauty product, you've got to start budgeting, immediately. Now that she's announced an all-new Lip Kit formula, it makes sense that you're wondering exactly how much it's going to cost you to get your hands on at least one of the shades. How much are the Kylie Cosmetics Velvet Lip Kits? Make sure your wallets are ready, people!
There's been no official announcement from the brand about how much these new Lip Kits will cost, but there's no reason to believe that they won't be priced similarly to the original versions. You can get a matte Lip Kit (including a liquid lipstick and a lip liner) for $29 on the Kylie Cosmetics website, and I'd be willing to bet these Velvet Lip Kits will be no different. Occasionally, Jenner will charge $30 for this product (if it's a special, limited edition shade) but other than those rare occasions, she's been consistent with her pricing.
The Velvet Lip Kit is said to be creamier, smoother and less drying than the infamous matte options. So, if you're not a fan of the non-shiny look and/or feel — you're going to want to scoop this velvet version up immediately. There are four different colors going on sale at 6 p.m. ET/3 p.m.PT on Mar. 16. So, my guess is this could run you anywhere from $29 for a single Lip Kit to $116 for the entire collection.
The Velvets are packaged exactly like their matte counterparts, but their formulas are completely different.
You can still expect high pigmentation from the new lippies, but their somewhat shiny finish is a first for the brand.
These appear to go on smooth and really deliver in terms of color payoff.
Here's a swatch of a matte Lip Kit, just for comparison. The finish is much less shiny in this example, so these two formulas really give two totally different lip looks.
In this gloss sample, you can really see that the shine factor is high. The Velvets fall somewhere in-between a matte and a gloss when it comes to finish.
Each shade is extremely easy to wear, so it's going to be hard to choose just one favorite.
So, whether you get all of your friends to pitch in or you start getting some extra cash together now, you've got to make sure you're ready to purchase a couple of these colors as soon as they launch.
Because seriously, these are too good to let them get away!