Violet Voss' The Perfect Weapon Tool Is Affordable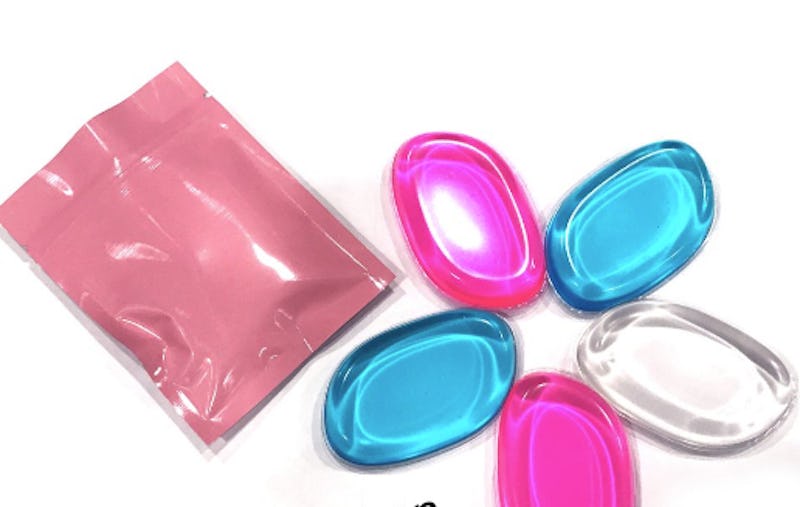 Forget everything you know about makeup applicators, because there's a new trend taking over. When the BeautyBlender sponge came out, the beauty world freaked out. Now people are about to do the same over Violet Voss' new tool. The company created a silicone applicator that you need to see to believe. How much is Violet Voss' The Perfect Weapon, you ask? You won't be afraid to try the trend at this affordable price.
There have been ton of makeup trends this year. From rainbow highlighters to glitter liner, the world has pretty much seen it all. But now it's time for makeup applicators to get some time in the spotlight. Violet Voss' The Perfect Weapon is a silicone makeup applicator that works with powder or cream products. The big kicker is that you won't waste any product because there's no pores for the makeup to seep into.
As far as the price goes, you should brace yourself, because you're about to be pleasantly surprised. You can either buy one blue, pink, or clear applicator for $8 or a pack of all three colors for $21. How incredible is that! It's so easy to try out the trend when you don't have to invest a ton of money in it. Oh, and once you buy one, you'll never need another again.
The Perfect Weapon, $8-$21, shopvioletvoss.com
It is worth noting that they're not the first company to come up with the idea. The brand Molly Cosmetics was the first one to think of the applicator design. Their tool is a bit more pricy though. It will cost you $14.95 for one of the see-through Silisponges.
The Perfect Weapon, $8-$21, shopvioletvoss.com
Unlike the other brand, Violet Voss' applicator comes in three different colors — blue, pink, and clear. According to the site, there is no difference in the colors, like there is with BeautyBlenders. It's just the preference of the buyer.
The Perfect Weapon, $8-$21, shopvioletvoss.com
The Perfect Weapon is a permanent item int he Violet Voss shop. That doesn't mean you should wait to buy though. If it's anything like Molly Cosmetics' tools, this item will be flying off the virtual shelves fast.
Images: Violet Voss (3)