Colourpop's New Palette Is Super Duper Affordable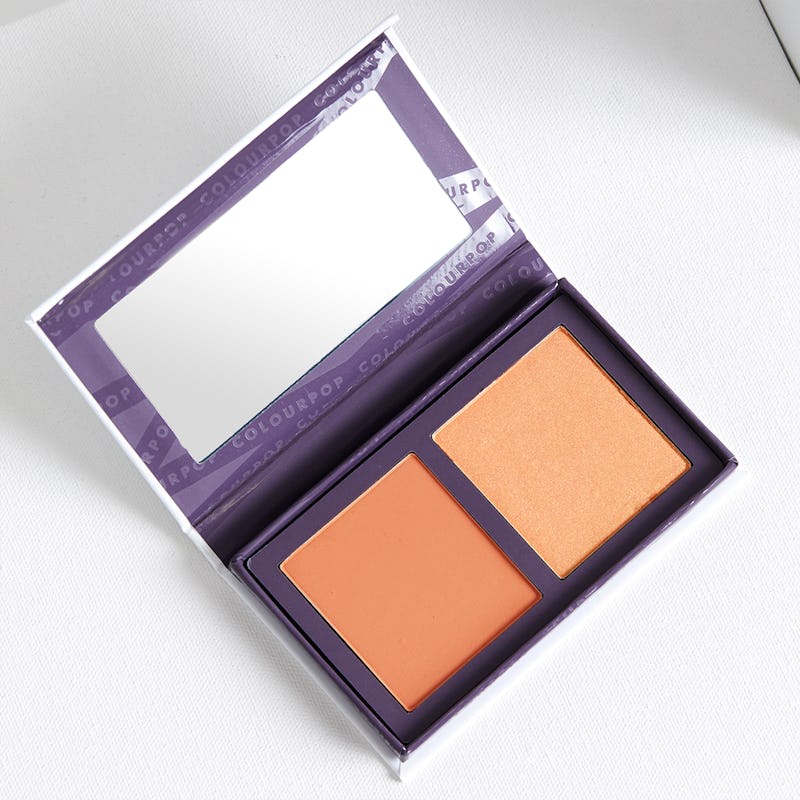 Every time Colourpop blesses us with a brand new collection or product, the collective response of beauty aficionados everywhere is pretty much "take my money." Thankfully, though, you don't need to shell out that much cash to get your hands on one of their buzziest new offerings. So how much does Colourpop's The Knockout Palette cost? Just $16, so you'll probably have enough left over to pop a bottle of champagne in celebration.
Available right now on Colourpop's website, the palette contains two dreamy pressed powders to give your cheeks a little extra oomph. The first is "Excuse My French", a warm, peachy blush. It's a fun, fresh way to switch things up from your go-to pink or berry rouge. Plus, it's Colourpop's very first pressed powder blush.
The second is everyone's favorite product to obsess over — a wonderfully shimmery highlighter to give your beauty look a megawatt upgrade. Called "Like To Watch," it's pearly perfection with an orange-gold touch.
The duo is a part of the 20-piece Nectar Collection, released on March 10. There are also some dreamy shadows and lip colors to drool over. It's their first launch of the spring — the Pink Collection and the Sand Collection will drop later this month. All three focus on monochrome hues for a tonal, on-trend look.
Here's a look at the collection in all of its sweet nectar glory, including The Knockout:
And here's The Knockout palette up close and personal.
Sold yet? I am. Get it here.