Scarlett Moffatt Has Been Coining It In Since 'Googlebox' & Absolutely Right, Too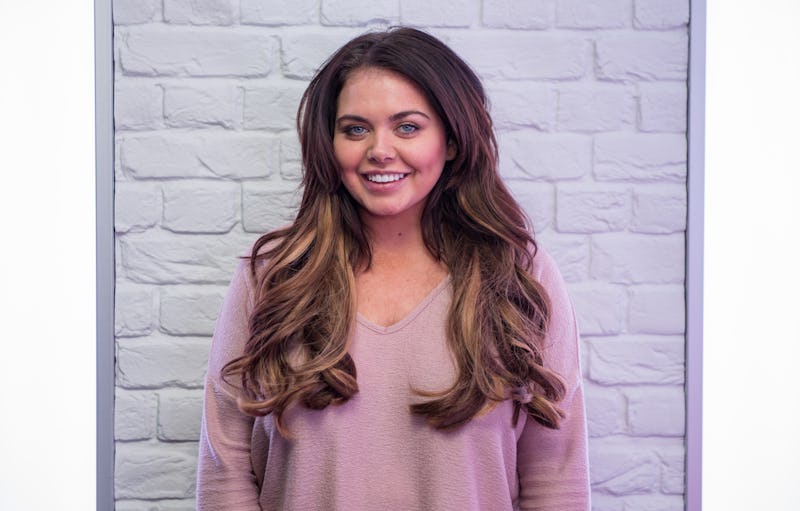 Chris J Ratcliffe/Getty Images Entertainment/Getty Images
Many people who get into reality TV think it will be an avenue directly towards celebrity stardom, fame, wealth, and being loved by the general public. Sadly for most, this is not the case. However, for Scarlett Moffatt, choosing to appear on a reality show has given her a life she never could have dreamed of. Including being a host on the I'm A Celebrity Get Me Out Of Here after show, Extra Camp. But what is Scarlett Moffat paid for I'm A Celebrity Get Me Out Of Here Extra Camp?
The stand out star is about as qualified as you can be for the role, having been crowned queen of the jungle herself. She cohosts the show with Joel Dommett and Joe Swash, and the trio are joined by different guests, either remotely or in studio with them. Although it is not publicly known how much Moffatt earns, according to The Mirror, she has earned in the region of one million pounds since she left the show that saw her become a fan favourite, Gogglebox. Yikes. That is some serious dough. The presenter was able to buy a super gorgeous home for herself, as well as being able to pay off her parent's mortgage, which was a dream come true for the star.
Speaking to The Mirror she said it was one of the mega bonuses of being in her financial position.
"Obviously I don't do it so I can tell everyone! I was lucky enough to be able to pay my mum and dad's mortgage off. I think everyone would do in my circumstances. I think you'd make sure your family were OK. They can chill a little bit and not be as anxious about the future."
Since leaving Gogglebox, and then the jungle, her career has gone from strength to strength. And y'all, this gal is a natural. Seriously. She is bossing it so much that Ant and Dec gave her a starring role on their show Saturday Night Take Away. And she was by their side at the National TV Awards when they won their like hundredth award or whatever.
Moffatt has also proven to be a bit of a boss in terms of standing up to critics. Which let's be honest, is effing hard man. Especially when you are constantly hit with cruel jibes about your appearance from internet trolls. And I don't mean the cute squishy faced bright coloured hair guys. One occasion that particularly stood out is when she appeared on Love Island: After Sun and people made very cruel comments about how she looked, her weight, and then some. She took to Twitter in response.
She provided a voice for countless people who have had negative comments, and good on her. Despite all the negativity, she is twirling away the haters. Speaking to The Mirror she said:
"I think with every job or career there is always going to be negatives, but life is too short to focus on those. I try and see the positive in everything. Like every other person in the world I have bad days where I think, 'Ugh, I could just sit in bed in me onesie all day,' but that would be no life. I try to take every opportunity that I'm given."
And guys, one million pounds. That infectious laugh of hers is laughing all the way to the dang bank.