Victoria Beckham Could Still Make A SERIOUS Amount Of Cash For The Spice Girls Tour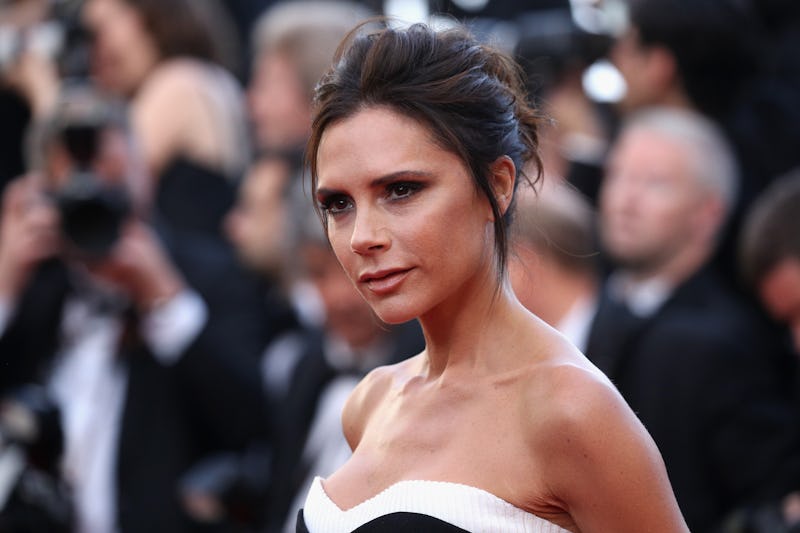 Andreas Rentz/Getty Images Entertainment/Getty Images
According to the Spice Girls, friendship never ends - and neither do business partnerships. There's no doubt that the girl power group's members going on tour are going to make a pretty penny, however there have been a few reports circulating that Victoria Beckham could still get a slice of the pie even though she isn't hopping onstage. Apparently thanks to some nifty business agreements giving her a share of the profits, the tour will still be a bit of a money-spinner for Posh Spice. So, how much will Victoria Beckham make for the Spice Girls reunion tour?
A source told The Sun that as one of the group's original members, she actually "owns a significant cut of the Spice Girls' image and music rights". So that means that she gets a pay cheque whenever the images and music she owns a cut of are used and you can bet they're going to be all over the place in the tour's marketing campaign alone. According to The Mirror, VB is "set to make millions" and The Sun's source says she "doesn't need to step foot on the stage to reap the benefits of the reunion".
I've reached out to a rep for Victoria Beckham to see if there's any truth to the matter, but TBH it makes sense. She was a founding member and she's actually still listed as an active director of the group's company, Spice Girls Limited. (Mel B, Geri Halliwell, Mel C and Emma Bunton are also active directors.) She put in a ton of work into the group when she was younger, prior to their break up which happened not long after Geri Halliwell decided to go solo in 1998. The band officially went on hiatus in 2000, but never really got back together till now barring a couple of reunion performances here and there.
TMZ is reporting that the four Spice Girls that are touring, Baby, Ginger, Scary and Sporty Spice, are set to make over £2.2 million each for the entire UK reunion tour. It's worth noting that this is based just on the dates they've already announced and since Mel B's been dropping some major hints there's going to be more gigs, they could make even more. Even if VB's only snagging a tiny fraction of that money, I bet it's still going to be a pretty tidy sum.
Another source told The Mirror earlier this June, "[Beckham] will make a lot of money even if she doesn't take part in the reunion. It's ruffled feathers as she is still set to benefit hugely without having to do much. At the moment she wants minimal involvement."
Even though we won't see Posh Spice joining the girls, there's no bad blood between the Spices. Between her fashion brand, family and a potential move to Miami, she's got enough on her hands and it makes sense her priorities are elsewhere.
She still wished her band mates well commenting in a statement, "Being in the Spice Girls was a hugely important part of my life and I wish my girls so much love and fun as they go back on tour, I know they will put on an amazing show and the fantastic fans past and present are going to have a wonderful time!"
Tickets for the Spice Girls reunion tour will go live at 10:30 a.m. on Saturday, so make sure to set your alarms. You won't want to miss out.