My Audiobook Addiction Has Made Me A Better Writer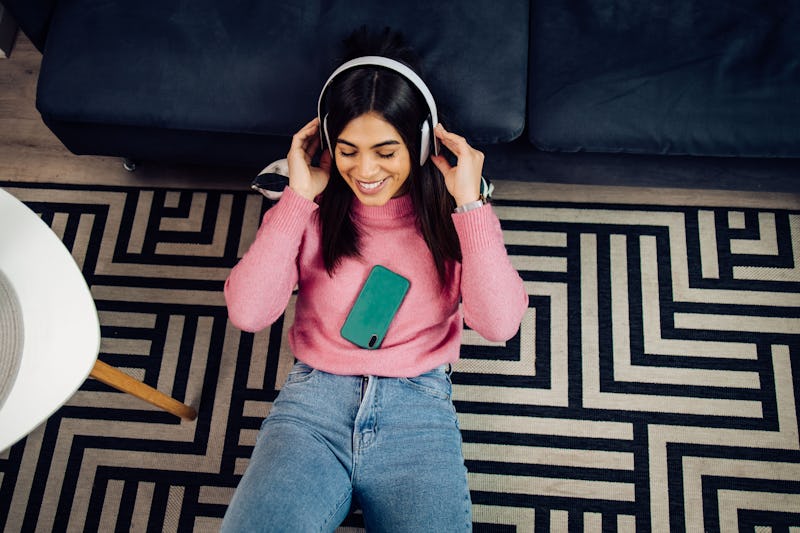 RgStudio/E+/Getty Images
I've always been a bit of a book addict, and although I tend to prefer the real thing over digital iterations, I have to confess: I'm obsessed with audiobooks. Over the last six months, I've listened to over two dozen narrations, and after half a year of constant listening, I realized how my audiobook addiction has made me a better reader and writer.
Don't get me wrong, I will probably always prefer turning the pages of physical books over clicking through digital versions or listening to audio ones, but I can't deny all of the benefits to the alternative styles of reading. When I'm getting ready in the morning, cooking something in the kitchen, out driving around town, or running errands, audiobooks are an easy way to read all day long. Although multitasking while reading usually doesn't involve much more than drinking tea (OK, wine) and occasionally fluffing the pillow, audiobooks make it easy to get through your to-do list and your TBR list at the same time.
But audiobooks do so much more than that.
Listening to audiobooks has changed the way I experience stories, and in turn, made me a better reader and writer. Stepping away from the traditional form of books has also forced me to step away from my old habits, crutches, and generally bad literary behaviors.
If you've considered trying it but haven't taken the leap yet, here are five ways audiobook addiction has made me a better reader and writer.