How NeNe's Return Will Make 'RHOA' So Much Better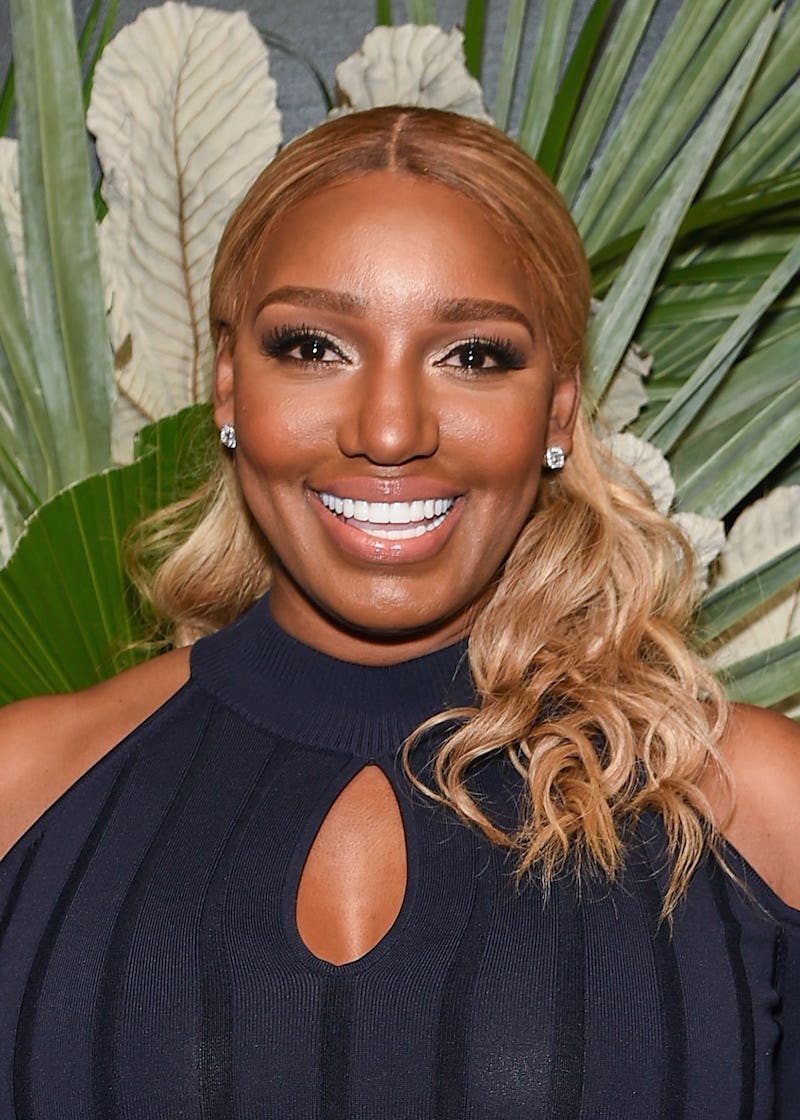 Mike Coppola/Getty Images Entertainment/Getty Images
If any woman's name has become synonymous with Bravo's Real Housewives franchise, it's Linnethia Monique Leakes. The bad and bougie boss lady of Buckhead, Georgia recently announced her triumphant return to The Real Housewives of Atlanta. It's unclear what capacity her role will be — full-time Housewife or Friend of the Housewives — but the woman who proudly declared, "I said what I said" will be reprising her role as the pot stirring, Trump check cashing, unsolicited advice giving O.G. of the Atlanta crew in some way, shape, or form. Thank you, Bravo gods.
It's hard to believe the 49-year-old queen of shade parted ways with the series after spending seven years basically making it primetime reality TV gold. Thanks to NeNe's "bloops," clap-backs, and drama-inducing antics viewers couldn't help tuning in to see what outlandish thing she'd say next.
Given that Phaedra Parks is rumored to be leaving the show following her rumor-spreading about Kandi Burruss, NeNe's presence will be especially welcomed in the glamorous Georgia group. Well, she'll at least be welcomed by the fans. As for the other Housewives, NeNe was chummy with Cynthia Bailey, and well... that's about it. Anyway, the glam-mother is back and ready to stir things up again.
Surely, audiences will be happy to see her beloved husband whom she re-married "for richer" and "for richer," as well as her witty quips about Kim Zolciak's wig collection, if her fellow former Housewife makes any appearances. NeNe is the type of cast member audiences can't get enough of. She's dramatic, high-maintenance, and "a very rich b*tch" and don't you forget it. To celebrate NeNe's return, here's a list of all of the ways she's going to revitalize The Real Housewives of Atlanta.
She Will Give Us More Memorable Quotes
NeNe is golden when it comes to quotes. We can always count on her to deliver the most cutthroat jabs for us to use again and again.
She Will Lay Down The Law
If there's one thing NeNe Leakes does, it's stand by her word, honey. She says what she thinks regardless of the other Housewives' feelings and won't apologize.
She Will Probably Reignite Her Feud With Kandi For Our Viewing Pleasure
They are arguably the two most beloved and entertaining Housewives, yet their big personalities refuse to get along. Next season could potentially be another clash of the titans. I'm here for it.
Or She Will Pick A Fight With Wig — I Mean, Kim
You'd think that with all of the changes NeNe has done to her hair that she'd be a bit more accepting of Kim and her plethora of hairpieces. Think again! NeNe could never hold back on teasing Kim. There's a chance they'll go at it again if Kim makes an appearance, too.
She Will Dazzle Us With Her Eclectic Hairstyles
Long, straight, platinum, or pixie cut, NeNe has rocked them all. The cast was a little less colorful without her, so it will be great to see her luscious locks grace our screens.
She Will Amaze Us With Her Fashions
Remember "how dreadful" it was when NeNe and her fashionable sidekick Dwight recounted Shereé's clothing launch party? Well, Real Housewives Of Atlanta without NeNe is like a fashion show with no fashions. NeNe's colorful ensembles are waiting for us.
She Will Remind Everyone How Wealthy She Is — Especially Shereé
Shereé may not be checkable, but NeNe always managed to put her in her place. Remember the Trump Check debacle? NeNe takes any and every opportunity to remind the Housewives and audiences alike how rich she is.
She Will Twirl On Kenya
Although NeNe was briefly "gone with the wind," she's back and more fabulous than ever. Watch out, Kenya. Not only will NeNe steal your signature phrase, but even your spotlight may be at risk.
She Will Bring Back Her Self-Confidence
Now, NeNe may be a lot of things — a lot of drama, a lot of talk, and a lot of crazy — but she is also pretty on point when it comes to her self-esteem. She is never one to be one-upped and she always embraces herself for who she is and how she looks. More of that inspiration on TV will definitely do audiences some good.
As you can see, fans of The Real Housewives of Atlanta have a lot to look forward to next season. NeNe's antics are sure to put a smile on our faces and undoubtedly set Twitter ablaze. And that's just how she likes it. *Bloop!*