Major News For 'Real Housewives Of Atlanta' Fans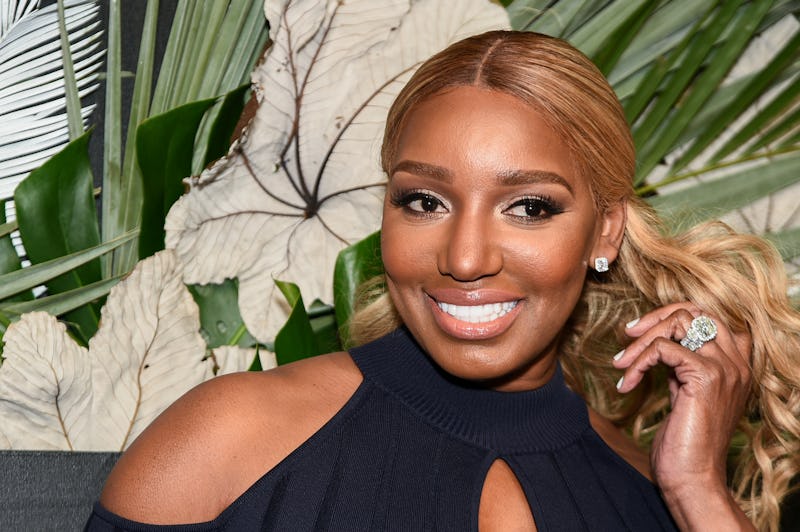 Mike Coppola/Getty Images Entertainment/Getty Images
Bravo's Real Housewives franchise never fails to introduce us to some incredibly funny, dynamic, dramatic, and interesting women, many of whom eventually go on to become stars on their own. From the beginning of Real Housewives of Atlanta, Nene Leakes was a favorite, as she always said what was on her mind and provided the utmost entertainment through her many memorable quotes and shady moments. She unfortunately decided to step away after Season 7, leaving a big void in the cast, but according to Bravo's The Daily Dish, Leakes is returning to Real Housewives of Atlanta, and I say it's about time she's back on our screens.
Get ready, y'all. Leakes told The Daily Dish in a statement,
"I don't think I go anywhere and don't get asked the question, 'When are you coming back to Housewives?' Or I get fans coming up to me saying, 'I really miss seeing you on the show.' I'm told this daily. My fans have supported me all these years, and it started to feel like I was disappointing them ... I just want to be the person to finally say to my fans who have supported me for so many years... I'm back and ready for season 10. Let the shade begin, hunni!"
Yas! While Leakes wrote that she will be back on the show, it is unclear if she will be a full-time Housewife of a Friend of the Housewives. When she left after season 7, she still made guest appearances on Season 8, but then she didn't make a cameo at all during Season 9. Hopefully, she'll be back full-time, because she seems ready to go. I mean, she even posted an actual photoshoot on Instagram to announce that she's "reached an agreement" to come back.
But no matter how much time she will get on screen, Leakes will be a force to reckoned with, and fans are ready:
Leakes has always been one of the funniest, most quotable Real Housewives, gifting us amazing moments like naming Zolciak "wig," and telling cast mate Kenya Moore that she was "so nasty and so rude" in the most sarcastic way possible. You can even buy the quote on a shirt!
I have to admit that I haven't followed RHOA much since Leakes left, but I might have to get my popcorn ready for Sunday nights. I have a feeling she is going to stir up some drama ASAP.