Here's How Often You Should Communicate In A Long-Distance Relationship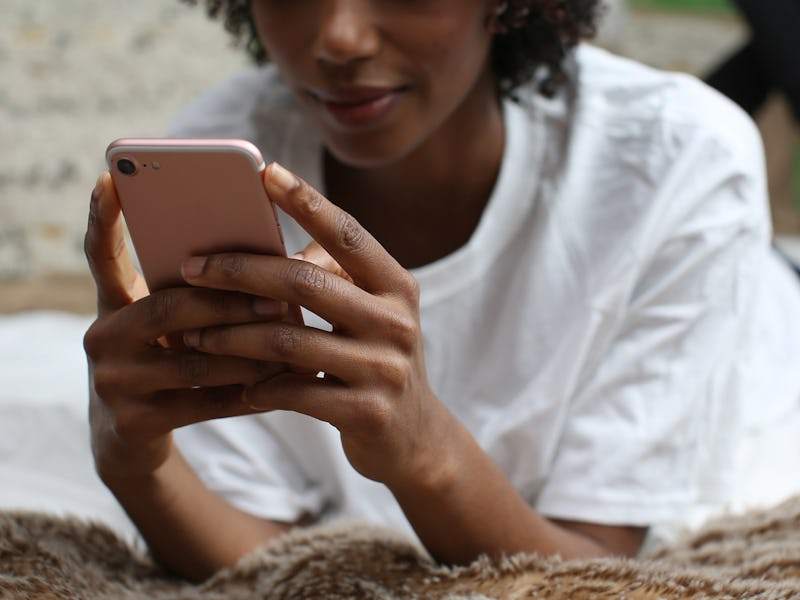 Ashley Batz for Bustle
Rules and expectations for long-distance relationships are not always as clear-cut as those for partners who live near each other. If you're in one, you might find yourself asking questions like "are we supposed to talk to each other's families?", "what should we do for each other's birthdays?", and "how often should people in an LDR even talk?" But the truth is, whether your relationship is long-distance or not, there are no rules. There's no right or wrong frequency with which you need to talk to your long-distance partner. What's more important is how each of you feels about your communication.
"Long-distance relationships can be challenging for a variety of reasons," therapist Alisha Powell, PhD, LCSW tells Bustle. "Communication is crucial in helping them to remain healthy. You should talk to your partner as much as you would if they lived close by. Establish communication habits that work for both you and your partner. For some couples, having an ongoing conversation throughout the day is necessary. For other, checking in once a day is adequate."
How do you know if you're talking enough, then? Here are some questions to ask yourself that will give you a better idea than any number.