7 Important Things Nobody Tells You About Being In A Long-Distance Relationship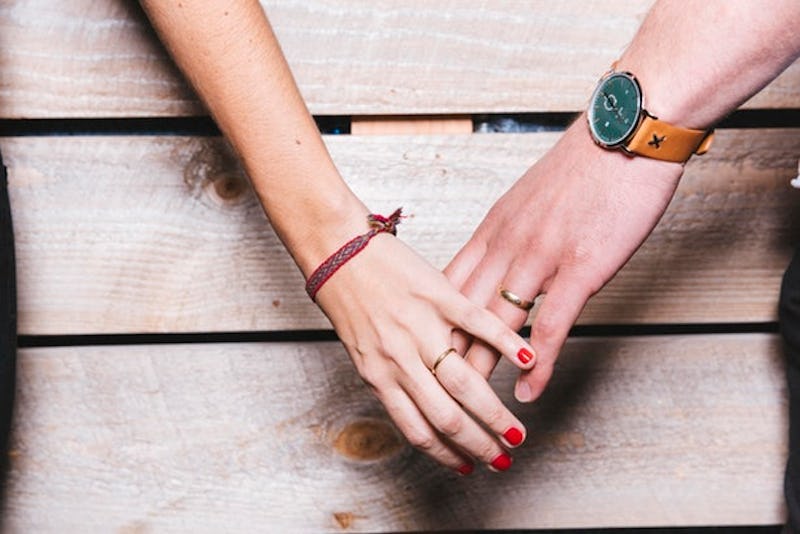 BDG Media, Inc.
When Alex Dobrenko and Lauren Wilde first embarked on a long-distance relationship, they didn't know what to expect. Over the three years they spent dating while he lived in Austin and she lived in North Carolina, they came across many challenges and surprises, both positive and negative. To impart what they've learned, they created the web series Distance, which explores a long-distance relationship from two different perspectives.
Dobrenko and Wilde now both live in LA, and Dobrenko wrote and stars in the series while Wilde produced it. In order to show how easy it is for long-distance couples to interpret the same situation differently, they made two versions of each episode, one from each partner's point of view. "The core of it is, there's no such thing as objective reality," Dobrenko tells Bustle. "It's all subjective based on what's going on with you."
"The level of connectedness for a long distance relationship must rival that of those couples who have the luxury of being together," bestselling author and relationship expert Susan Winter tells Bustle. "Long-distance couples must work double duty to make sure they're sensitive to their partners' needs. They understand that speaking to each other is a harder task to accomplish. They must learn to anticipate each other's needs in advance."
To learn more about long-distance relationships, I talked to Dobrenko and Wilde about the biggest surprises that they came across during their relationship and now convey in their series (which you can watch the trailer for here).