How 'RHOBH' Would Change If Lisa Vanderpump Left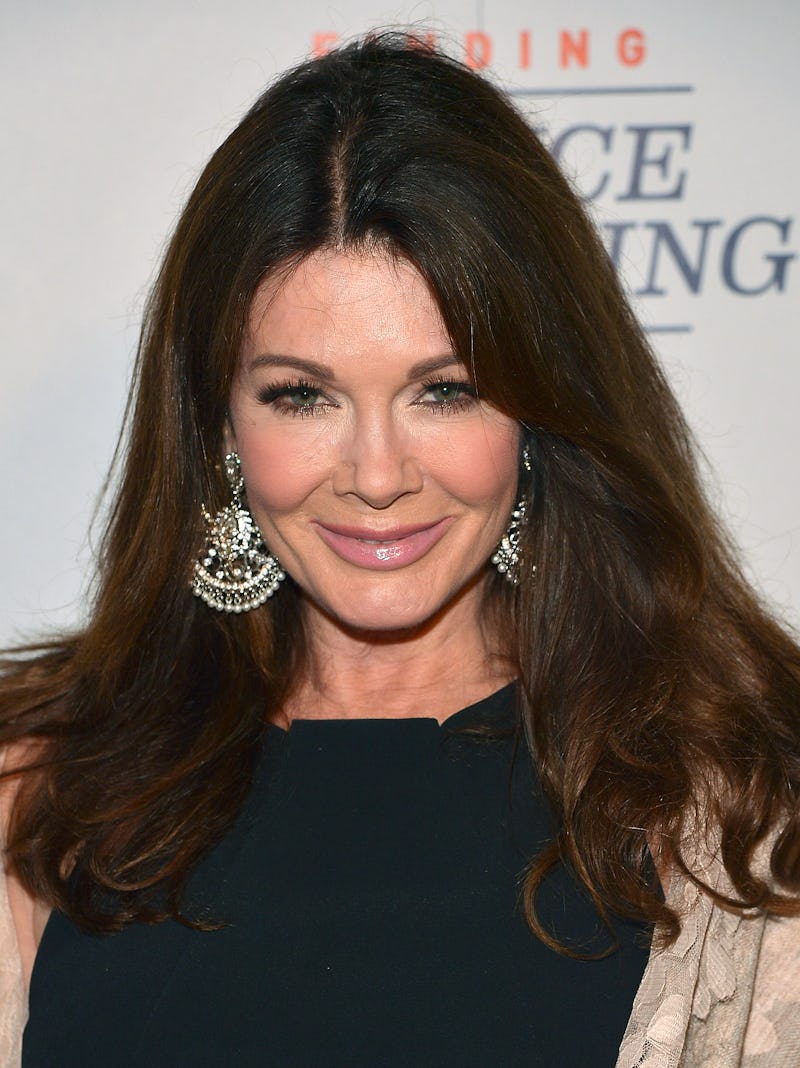 Charley Gallay/Getty Images Entertainment/Getty Images
Amidst the wine-throwing, trash-talking, evening gown-wearing cast of The Real Housewives of Beverly Hills stands one woman whose mere presence is integral to the cohesiveness of the classy California crew. Restauranteur, animal lover, and rosé connoisseur Lisa Vanderpump would cause a cosmic shift in the flow of RHOBH if she dared leave the Bravo show. Why, you ask?
To put it quite simply, Lisa Vanderpump epitomizes what a Beverly Hills Housewife is. She is elegant, charitable, stylish, loyal, and, of course, ridiculously wealthy. Instead of letting her haters see her sweat, she dazzles them with a new outfit or jaw-dropping jewel. With booming businesses, an amazing family, and all those dogs, Lisa V has it all.
Without her, some ladies would lose their storylines entirely, while others would struggle to make friends. Newbie Dorit Kemsley would lose her closest ally. Lisa Rinna wouldn't have to compete over who the number one Lisa is. Who would call ex-Housewives "moody old cows," deck their dogs out in custom made outfits, or find someway to incorporate the color pink into every outfit?
Check out how drastically different RHOBH would be without Lisa V.
The Cast Wouldn't Be As Composed
You can always count on Lisa to be three things: cool, calm, and collected. She didn't attack Brandi Glanville when she popped her in the face. When Dorit and Rinna were going at it over drug allegations, she helped break up the fight. Without Lisa, these women would be at each other's throats even more than they already are and never stop.
There Would Be No Ken Todd
Lisa and Ken are #goals. Ken is fiercely devoted to his wife, loves animals just as much as she does, and always has her back with the Housewives attack. If Lisa left RHOBH where would we catch Ken?
Giggy's Guest Appearances Would Be Gone
Although Ken is Lisa's main squeeze, RHOBH fans know Giggy is her one true love. The pup is a consistent scene-stealer with his sparkling outfits and calm demeanor. It's hard to imagine the show without him.
Hanky & Panky Would Be Missed, Too
Hanky and Panky usually keep to themselves, and why wouldn't they? The two swans live in the lap of luxury at Villa Rosa. But these glorious creatures wouldn't get their 15 minutes without Lisa.
The Cast Wouldn't Be Schooled On Animal Advocacy
Lisa is a staunch animal advocate and last season turned the Housewives' annual trip abroad into a teachable moment. While in China, Lisa told the women about the Yulin Dog Meat Festival and left them all in shock.
No More Pandora & Max
Lisa's beloved children occasionally appear on the show and warm everyone's hearts. Although the doting mother sometimes spoils her babies, she also teaches them the value of a dollar thanks to her successful businesses. You could catch them on Vanderpump Rules, but it just wouldn't be the same.
Who Would Go All Out For Pride?
Lisa is the queen of Pride among her Beverly Hills pals. She even served as the grand marshal of the Long Beach Pride Parade this year. Considering her LGBTQ fanbase, perhaps Erika Jayne would still celebrate Pride on RHOBH if Lisa left.
No One Would Rock A Pink Outfit The Same Way
From sipping rosé to sporting pink nail polish, Lisa is rarely seen without some form of pink. The cast would be a little less rosy without her.
Here's hoping Lisa keeps returning to Housewives for years to come.