Will Lisa Vanderpump Be On 'RHOBH' Season 8?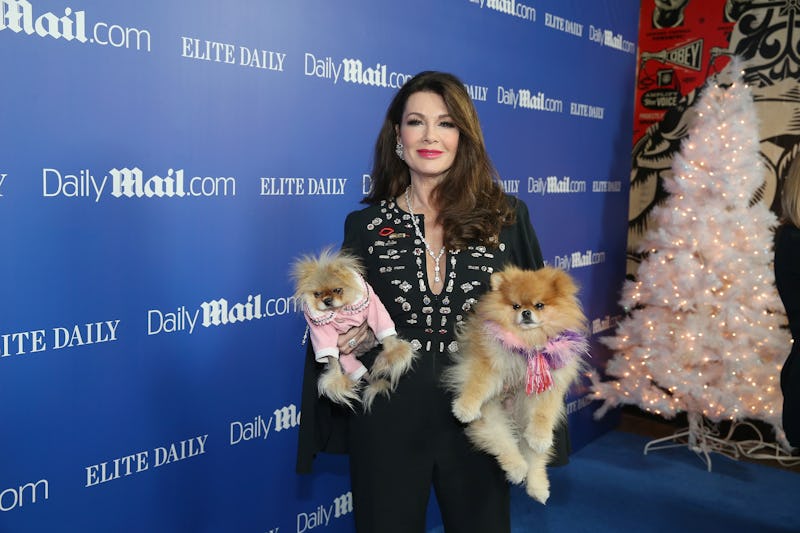 Rob Kim/Getty Images Entertainment/Getty Images
Other than Eden Sassoon's unsurprising departure from the series, the Real Housewives of Beverly Hills Season 8 lineup is more or less shrouded in a crystal-encrusted, faux marabou-trimmed cloak of secrecy. The Sun Online recently asked RHOBH veteran Lisa Vanderpump about Season 8, and The Empress of SUR added some more gemstones to the cloak. Sparkling, vague gemstones.
"Nothing has been decided yet for Season 8," Vanderpump told The Sun. "I'm still in the middle of Vanderpump Rules and I need to see if I have the time to film both shows and also run the dog centre."
Uh, is LVP actually on the fence? I know she's an extremely busy, hard-working, and successful person, but is she too busy for RHOBH? Is the Queen of Villa Rosa really toying with the idea of leaving the RH universe? Or is she just playing it cool until Bravo releases the official cast list?
I know Vanderpump has considered leaving the show before, and I'm crossing my fingers she makes the same choice she made last time (i.e., she keeps her RHOBH diamond). What would RHOBH be without her cranky swans, her lavish parties, her dry sense of humor, her Pomeranians, her caustic one-liners, or her expeditions to pony ranches?
April Bravo renewal flowers bring May Bravo rumor showers, so get those galoshes on. Yes, we are about to hop through some RH rumor puddles. As RadarOnline reported earlier this month, there are some unconfirmed rumblings about Vanderpump allegedly already signing up for another round of RHOBH. Another unconfirmed rumbling that may be of interest to you, my fellow Bravoholic: There's also been some chatter about an alleged Vanderpump Dogs spinoff. I quite like both of these rumblings.
When it comes to Bravo programming, I'm an unabashed glutton, so of course I would be happy about a Vanderpump Dogs series. I hope it really is in the works. And I hope LVP sticks around for RHOBH Season 8. And, of course, I hope Vanderpump continues to rule Pump Rules for years to come. Hey, while I'm here and have my galoshes on: I hope that Tom Tom bar actually happens. And yes, I would like a Tom Tom show, too.
OK, my RHOBH/Pump Rules offshoots wish list may be getting out of hand, so I'll stop here. Before I know it, I'll be asking Bravo for a 24-hour live feed of the SUR alley. Come on, who wouldn't want to watch all of the SURver work break drama?