The Average Millennial Spends *This* Much On V-Day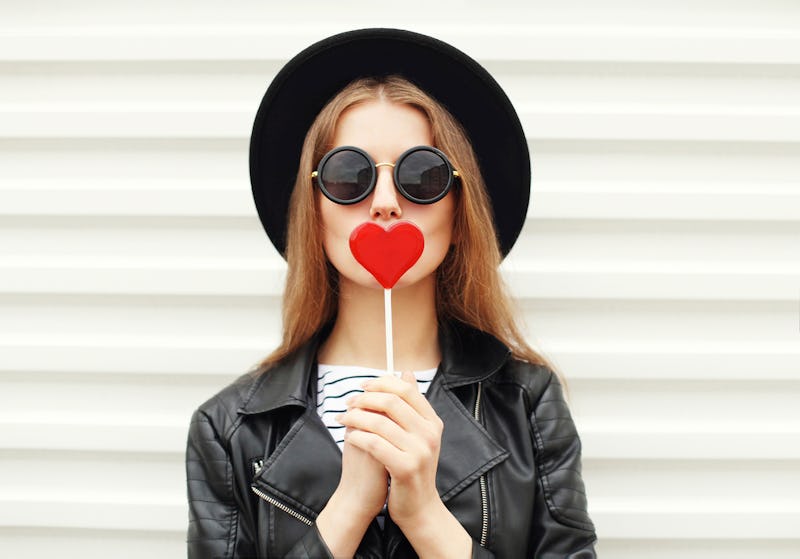 Fotolia
If you're currently single and feeling like February 14 can't come and go soon enough, don't. There are so many things you can do this Valentine's Day if you're single, none of which involve dwelling on your single AF status or hating on every lovey-dovey couple you see. In fact, according to recent Valentine's Day stats released by Bing, how people celebrate Valentine's Day has changed over the years. It has now become a holiday where both couples and singles spend money and put forth effort to celebrate the love they have for the important people in their lives.
According to Bing's Valentine's Day 2017 Insights, about 55 percent of people say they plan on celebrating this year. It's actually the fourth largest spending time of the year after winter holidays, back to school, and Mother's Day. In fact in 2016, spending for Valentine's Day reached a record high of $19.7 billion. But if you think most of that was spent on fancy dinners or big romantic gestures for couples, think again.
Half of all consumers who spend money on Valentine's Day identify as being single with no specific romantic partner.
When it comes to searching for V-Day gifts, more people search for gifts to give their friends (20 percent), more than a boyfriend (17 percent), or a girlfriend (four percent). Half of all consumers who spend money on Valentine's Day identify as being single with no specific romantic partner. So Valentine's Day really should no longer be seen as a day exclusively for couples. Both couples and singles are putting their money and effort into the day. Here's how: