5 Ways To Tell If You're Actually Afraid Of Commitment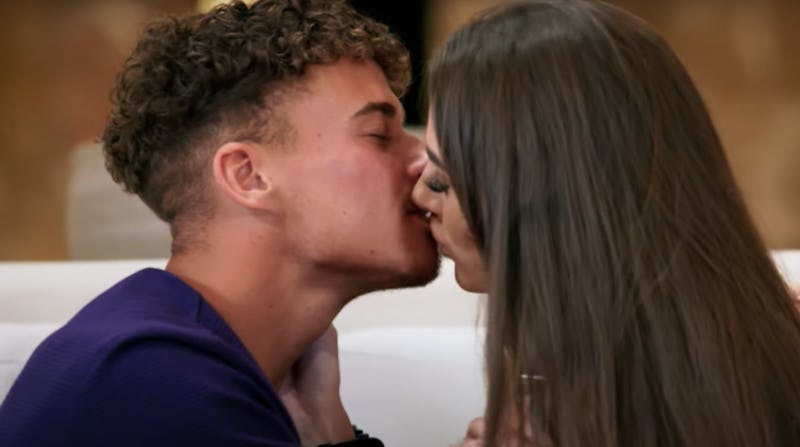 Netflix
From the outside looking in, I probably read as a commitment-phobe: With very few exceptions, I tend to spook as soon as a hookup or casual relationship shows signs of getting serious. Sometimes, I feel badly about this blanket aversion to settling down, but I also have my reasons. For one, my base level of solo satisfaction runs high — I don't tend to feel lonely on my own; indeed, I require a lot of alone time to function, and people who not only understand but also respect that requirement come around only rarely. And then, agreeing to a partnership also means forfeiting some of the personal latitude I value: When a relationship feels right, I do this instinctively and without getting prickly about it, but most don't come that easily. What does come easily, at least for me, is the understanding that the pairing doesn't fit, and once I know that I tend to sever ties. I view all this less as a fear of commitment and more as level-headed respect for my own needs (and others' needs, because dating someone who will never return your feelings is the pits). I trust a number of men I've dated would disagree, though.
But if I am being honest with myself, there is another layer to this. I'll acknowledge that my perspective on relationships could be different, more open to chance, if I had better ones behind me. Baked into this worldview is an understanding that partnerships drain your time, that another person can exist as an obligation. One explanation: I have dated a few people who begrudged my time spent on things that weren't them, made me feel badly about my choices, pushed me toward the outcome they wanted regardless of my own opinions, and before I was comfortable to boot. As a result, I tend to feel a little caged when confronted with commitment. I also monitor prospective partners for signs of a controlling nature, a penchant for manipulation, a competitive streak — and if I get the impression that a new dude resembles the shittier ones I've dated in the past, I bail. Am I a commitment-phobe, or just prudent and discerning?
"There are all sorts of places that a fear or avoidance of commitment can come from," Nicole Richardson, a licensed professional counselor and a licensed marriage and family therapist, tells Bustle. "It can come from seeing failed relationships with the adults around you as a child. It can come from being burned in romantic relationships of your own. It can also stem from a deep fear of being vulnerable with another person."
If this sounds familiar and you're wondering, "Do I stay single because I'm afraid of being burned like last time I partnered up? Or do I stay single because I enjoy being on my own and that's fine," then let's dig into it. Here's how a person can tell if they're a commitment-phobe, and what they can do to change their skittish ways.
This article was originally published on