'The Immortal Life Of Henrietta Lacks' Made Me Love Nonfiction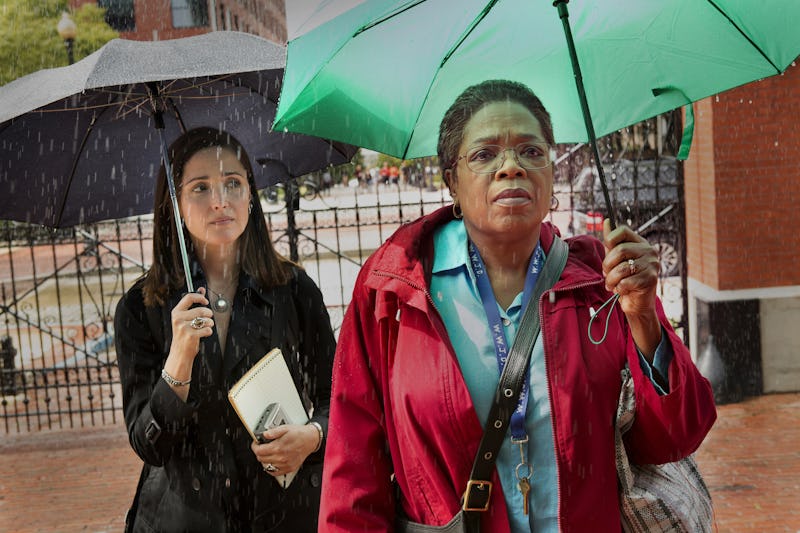 HBO
I was cooking dinner when I got the text: "Have you read The Immortal Life of Henrietta Lacks?" I stared at the questioned posed by one of my book-loving best friends, not knowing where to start. I'm more than used to recommending books, but how could I describe in a simple text message how much I loved that book, or, more importantly, how The Immortal Life of Henrietta Lacks made me love nonfiction? It just wasn't possible.
I first read Rebecca Skloot's bestselling nonfiction novel in college for a class on women's writing. The incredible story explores the life and complicated legacy of Henrietta Lacks, an African American woman and mother of five whose cancer cells became the key to creating an immortal cell line that would change the face of science and medicine. Know as the HeLa cells, Lacks' cells were the very first human cells that scientists were successfully able to grow in a lab and have enabled researchers and scientists around the world to conduct important medical studies, including the creation of the polio vaccine. The only catch? Henrietta had no idea, and her loved ones wouldn't find out for years, either.
Henrietta Lacks died in 1951 at Johns Hopkins Hospital where she was being treated for cervical cancer, but not before several of her tumor cells were biopsied without her consent or knowledge. Dr. Georde Otto Gey, a researched and biologist associated with the hospital, took the samples of Henrietta's cells and used them to create the groundbreaking line of cells that would make him famous, but leave the woman whose body they came from shrouded in mystery for decades.
At the time of her death, she had no idea the kind of impact her illness and her body would have on the future. Not only did Henrietta never learn of her contributions to science and medicine, but her family didn't find out about HeLa's existence until the mid 1970s. It would be decades before they would be able to truly understand, and even see, Henrietta's cells and her continued life after death, and it's her daughter Deborah's journey to finding out the truth about her mother's life and immortality that drives the emotional narrative in Skloot's breathtaking book.
Now that the HBO adaptation is out, you can enjoy the incredible story of the woman and family behind the groundbreaking HeLa cell played out on screen as well as in the pages of Skloot's book. A remarkably human story about the power and prejudices of science, The Immortal Life of Henrietta Lacks made me fall in love with nonfiction, and since then, I've looked at the genre in a totally different light.
The Immortal Life of Henrietta Lacks by Rebecca Skloot, $10, Amazon