Here's How This Month's New Moon Will Affect You, Based On Your Zodiac Sign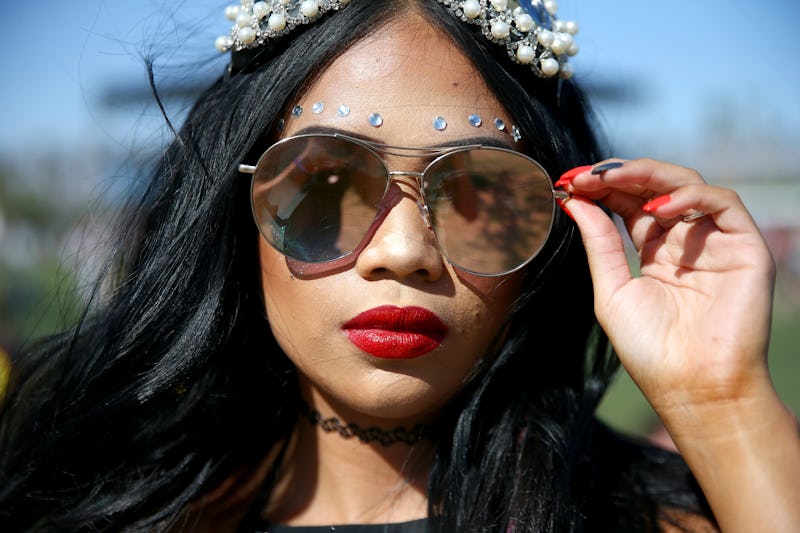 Rich Fury/Getty Images Entertainment/Getty Images
Get ready to shine because the forthcoming new moon in Gemini is going to rain down cosmic stardust and polish up your dull diamond heart. How the June 2018 new moon will affect your based on your zodiac sign largely has to do with whether or not you harness its cosmic energy to manifest what your heart desires. "Gemini is a sign that makes information known, it communicates. Rather fitting, it does something more than communicating. Gemini exchanges," Andrew Ifandis wrote for Cosmos of Astrology. "Our need, with the moon in Gemini, is to express ourselves and our feelings."
What's more, Astrology King reported that the June 13, 2018 new moon is heavily influenced by eight fixed — and very lucky — stars. If you're looking to start a new chapter in your life, whether it be a job, relationship or passion project, the new moon has literally aligned the stars to help you succeed.
"A new moon is a good time to set new goals so this is an especially good new moon to start a new project," Astrology King advised. "The stars in particular give the skills needed to do well in business." It's no secret that, so far, 2018 has been nothing short of a dumpster fire. However, the June 2018 new moon is an opportunity to turn things around, and here's how it will affect you based on your sign.