How This New Legislation Could Stop The Next Larry Nassar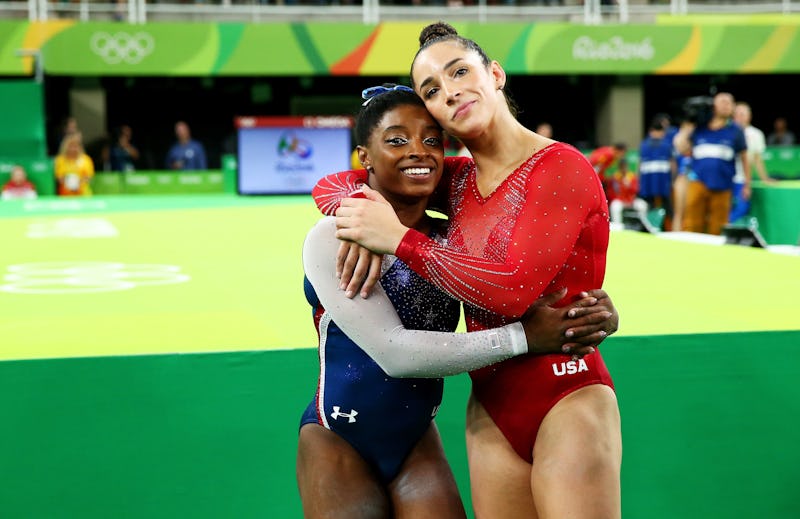 Alex Livesey/Getty Images Sport/Getty Images
"It's a new regime." That's how Nancy Hogshead-Makar, the CEO of Champion Women, describes the sweeping changes mandated by the recently passed Safe Sport Act. Aimed at protecting athletes from sexual abuse, the legislation comes in the wake of numerous, highly publicized accusations against Larry Nassar, a former doctor with USA Gymnastics.
Currently, 265 people have accused Nassar of sexual abuse. That one man could inflict so much pain and suffering is harrowing enough, but Nassar's crimes were not perpetrated in a vacuum. Both USAG and the United States Olympic Committee have come under intense scrutiny for their lack of action that enabled Nassar to carry out his crimes. USAG said it "acted without hesitation" when it first learned of the accusations, and the USOC board chair said it "did the right thing at every turn."
But according to Hogshead-Makar, this is a tragedy that could have been avoided. A former Olympian herself, Hogshead-Makar began her legal career as a lawyer helping colleges and universities comply with Title IX regulations in the late 1990s. Hogshead-Makar says she "learned the playbook" on institutional responsibility for reports of sexual abuse from young athletes.
But when she took that knowledge to the USOC and suggested they implement similar reforms, she was shut out. "The answer was no," Hogshead-Makar tells Bustle. "It took a federal statute to get the Olympic Committee to change."
That statute is known as the Safe Sports Act, and after passing the Senate in November of 2017, the House voted to make it a law on Jan. 30. The legislation mandates certain protections for young athletes, especially in cases of sexual abuse accusations.
The law requires that all youth sports organizations report sexual abuse allegations to local law enforcement. Previously, governing bodies like the USAG, the USOC, and the many youth sports organizations associated with them could handle such cases internally. With the Safe Sports Act, it's now a crime to adjudicate sexual abuse accusations in-house without reporting to the police within 24 hours.
Additionally, victims of sexual abuse are to be compensated with a mandatory minimum of $150,000, and the statute of limitations will be extended. With the Safe Sports Act, that countdown won't start until a person recognizes that they've been abused. That's key, because as too many victims have discovered, abuse doesn't always register as such right away.
The new legislation also creates an independent body called SafeSport, which will be responsible for ensuring compliance and investigating complaints. SafeSport will be provided with a $1 million annual budget, and due to its outside status, should bring far less bias into investigations of abuse.
Hogshead-Makar gives much credit for the Safe Sport Act's passage to the female athletes who were willing to go to Washington, D.C., and openly share their stories with lawmakers. After several of Nassar's victims met with Sen. Dianne Feinstein, the senior senator from California was so moved that she immediately began work on the legislation. Hogshead-Makar notes that the Senate passed the Safe Sport Act in November, before media coverage of Nassar's hearing had even happened.
As an advocate for gender equity at all levels of organized sports and athletics, Champion Women, the organization Hogshead-Makar now leads, also got involved with the cause. It was able to get an enormous number of athletes, sports organizations, and religious organizations to sign on in support of the legislation, and it garnered nearly 100,000 signatures on a change.org petition. Such advocacy helped ensure the Safe Sport Act made its way successfully through Congress.
Before the Safe Sport Act, Hogshead-Makar says the USOC depended on "no duty" rules. Legally speaking, she says that meant as long as they stayed completely out of any situation involving accusations of abuse, they couldn't be held liable. "The less they did, the less likely it was that a court would hold them responsible for sexual abuse," she tells Bustle.
But with the passage of the Safe Sport Act, Congress has now taken that option away, making everyone involved responsible for addressing sexual abuse that occurs on their watch.