How This Millennial Woman Hopes To End 50 Years Of GOP Dominance In Her Hometown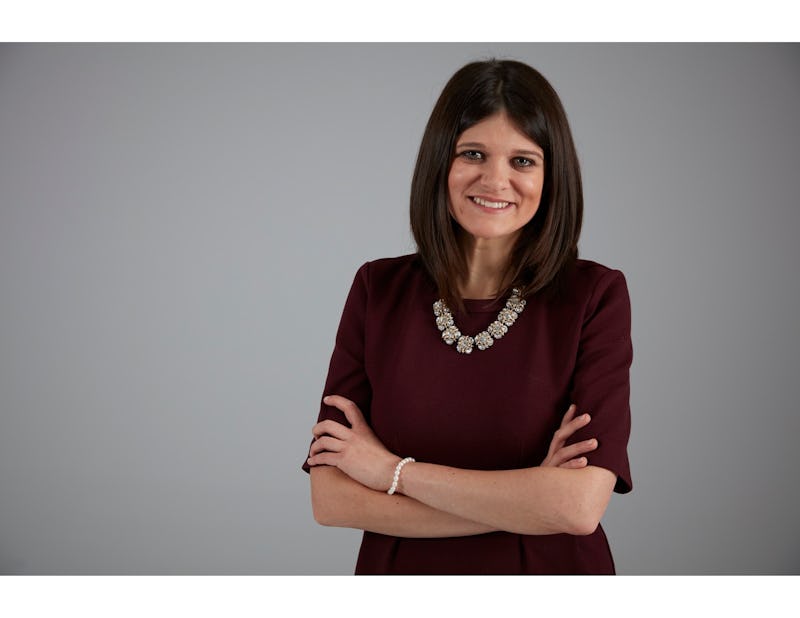 Hayley Stevens
Though we're barely halfway through 2017, focus has already turned to the 2018 midterm elections — and Haley Stevens' battle for Michigan's 11th Congressional District is already heating up. Although she's certainly younger than the average member of Congress, the 33-year-old Democrat has racked up an impressive resume in government and manufacturing, and that is why she's confident she will be the one to end the GOP's long tenure in her district.
Stevens was born and raised in Michigan, a fact that is evident not only by her Midwestern accent, but her passionate adoration for her home state. Much of her career has been built around aiding her state's once-thriving auto industry and helping to bring it into the 21st century. Among the many roles Stevens has had, she was chief of staff of President Obama's auto task force following the Great Recession. She was at the table during the auto industry bailout negotiations — and she was only in her twenties at the time.
"My background is tied to intersection of industry and government, and where they can come together for outcomes," Stevens tells Bustle. "I see such a great opportunity, particularly for the Democratic party, in saying we value human work. We value making things, and that people still make things."
"We still want America to be the best country in the world, the country of innovation and dreamers and making things, and a place where you can come with a little bit in your pocket and flourish," Stevens adds.
However, even all her optimism won't make her battle against an incumbent in a district that has gone to the Republicans since 1967 for all but two months any easier. Her Republican opponent, Rep. Dave Trott, won election to his second term by about 13 percentage points last year — and he has already started taking shots at Stevens, accusing her of being a "carpetbagger."
Still, Stevens is more than ready to counter that line of attack. She describes herself as someone who, even when living away from Michigan, has always been working for the advancement of her home state. "If I look back eight years ago ... working on President Obama's transition, all I could think about was my home state," Stevens says. "That was part of what led me to the job that I had in the administration, which is that I just put up my hand and I said 'I want to do something for Michigan.'"
Stevens points to how she worked on the auto bailout, trying to save people's jobs and create a stable future for the industry of the region, while her opponent profited from foreclosures. In fact, The New Republic referred to Trott as the "foreclosure king" and described him as a man who had "churned out hundreds of thousands of evictions after the housing bust."
"He's now in Washington voting for legislation like making it easier to collect on debt because it benefits him," Stevens says. "And that has hurt a lot of people who would like representation that would make our region shine."
Stevens knows what it takes to listen and connect with constituents; part of her role on the auto task force was acting as a sounding board for concerned citizens.
"I served as an open line to people who were wondering what was going to happen to their jobs. I spent a lot of time on the phone with people from Michigan," Stevens says. "And no one told me to do that, but I just picked up the phone and I responded. And I let people cry, and I let people tell me their fears."
Stevens believes that, above all, this ability to empathize and truly respond to the needs of Michigan residents will be key to flipping the 11th district.
"This is about accessibility, this is about listening," Stevens says. "When you look at what some of the greats have said about public service being about a public trust, a public commitment, and a commitment to listen, that's what I feel in my very bones and that's what I want to bring into Washington."