How To Add Your Instagram Story To A Hashtag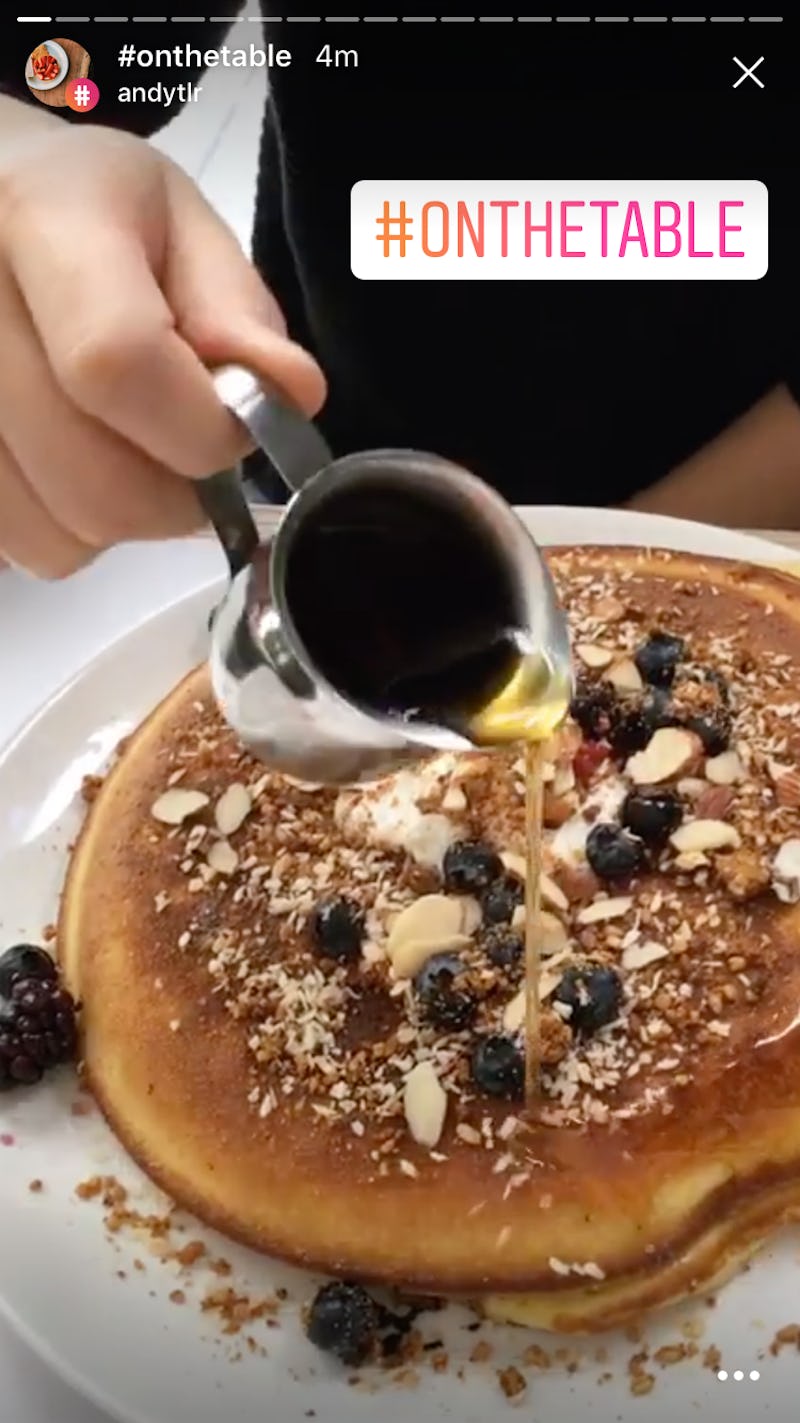 Uh, yeah, you can do that now! If you don't already know how, you're going to want to know how to add your Instagram story to a hashtag because the feature is now available with Instagram's May 23 update, and it's going to be your new favorite thing to do. (That is, if you like to disappear into Instagram web holes for hours or days at a time. But everyone likes that, right?)
The new update allows us to treat Instagram stories like permanent posts in that they can be location tagged and hashtagged, even though they're still fleeting and will expire in 24 hours. But during those 24 hours, you can get way more eyes on your content, if you want. Plus, hashtagging is a great way to connect with the larger Instagram community and find people and accounts with similar interests. Because, you know, you probably don't spend enough time on Instagram already.
The first step to doing hashtagging your story properly is finding a hashtag that makes sense. Browse the hashtags on your explore page by typing in key words and seeing what comes up.
Let's say you're looking for a good puppy hashtag. Type in "puppy" in the tag search bar and click on an image that shows up below. If you look at the caption, you'll probably notice that it's been tagged with more than one word as people often add a lot of hashtags for ultimate visibility. Take note of some of the similar tags people use. For example, in an image tagged "#puppy", you might also see "#puppiesofinstagram" and "#igpuppy." Get inspired by those! The more tags you use, the more people will see your post and the more you'll discover.
Once you've figured out all of your hashtags, simply add them by using the hashtag sticker, or type them out manually using the text tool in stories. And it's just that easyL Now, once you share your story, so long as your account is public and not set to private, your story will be added to the search results for those tags. It's a great way to meet new people, find new accounts to follow and ultimately get more followers, if that's what you're after. (Of course, if you are set to public but don't want to include your story, you can opt out of including it.)
And at the very least, this new feature will give you an excuse to spend more time browsing your interests and discovering new ones.