How To Use Instagram's New Features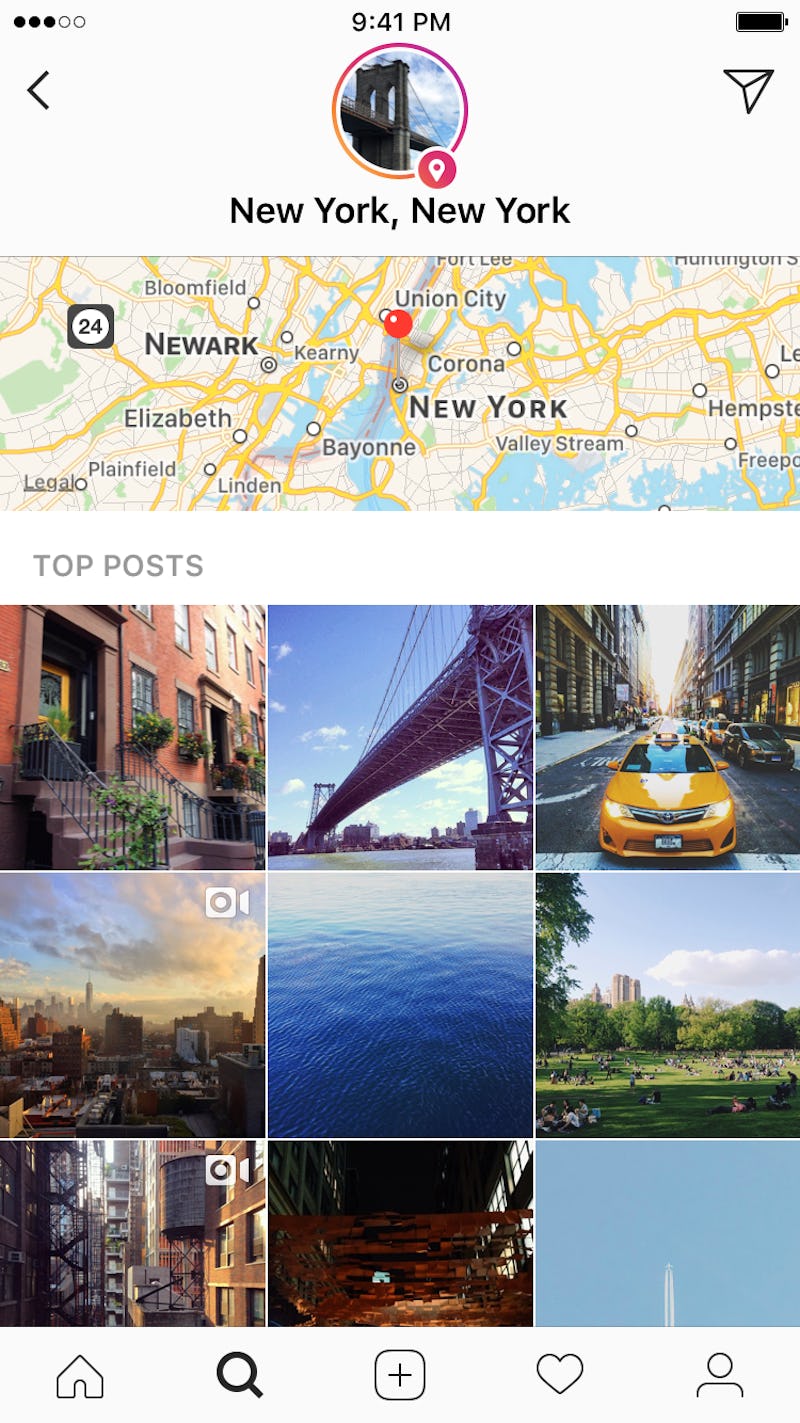 Instagram
On May 23, Instagram announced two new ways to use the social media platform, and it's big news for people who love to travel like a local: In a new blog post, Instagram introduced location and hashtag stories on their Explore page — which are, simply, stories curated automatically by Instagram from users who have used location stickers or hashtags on their stories. Users can also search any location around the world for each location's public story, or search any hashtag for that hashtag's public story. But, how does one use Instagram's new location and hashtag story feature?
Every travel enthusiast knows that there are certain travel apps no one should be without: Fieldtrip, Wikitude, and Yelp are just a few that make exploring new places simpler — and now, you can add Instagram to that list. Instagram's newest features are big news for people looking to experience the best of a certain place or event in real-time.
Picture this: you just landed in a new city and want a happy hour with live music to the kick off the vacation. Location stories lets you bypass restaurant reviews and venue listings and browse real-time stories to find a place that's hopping at that very moment. Or, maybe you're new in town and want to explore a few locals-only haunts for date night. Thanks to location and hashtag stories, a tailored, insider-approved, real-time itinerary is just a location or hashtag search away.
The feature could also feasibly be great for checking things like surf conditions on beach vacations, finding surprise shows at music festivals, scoping out the terrain of new biking trails, or finding your next off-the-beaten-path vacation. And because users on the ground have given the story the location-based stamp of approval, viewers can see firsthand whether or not the vibe is what they're looking for at the moment.
So, how does one use it? Simple: To add a story to a public Explore story, all you have to do is add a public story to your account, tag it with whatever location or hashtag story you want to be included in, and post it. Make sure it doesn't have offensive content, and you'll be good to go!
To find public stories, you can search for a specific location or hashtag's page, and check at the top of the page to see if a public story is available. If it is, then go ahead and watch it! If not, there may not be any content at that particular location or for that hashtag. You can also watch the local story for whatever city you're in — for instance, if you're in New York City, you'll have access to the New York, New York story, and so on.
To learn more about location stories and hashtag stories, check out the Instagram Help Center.