How To Apply To Kim Kardashian's New Show 'Glam Masters'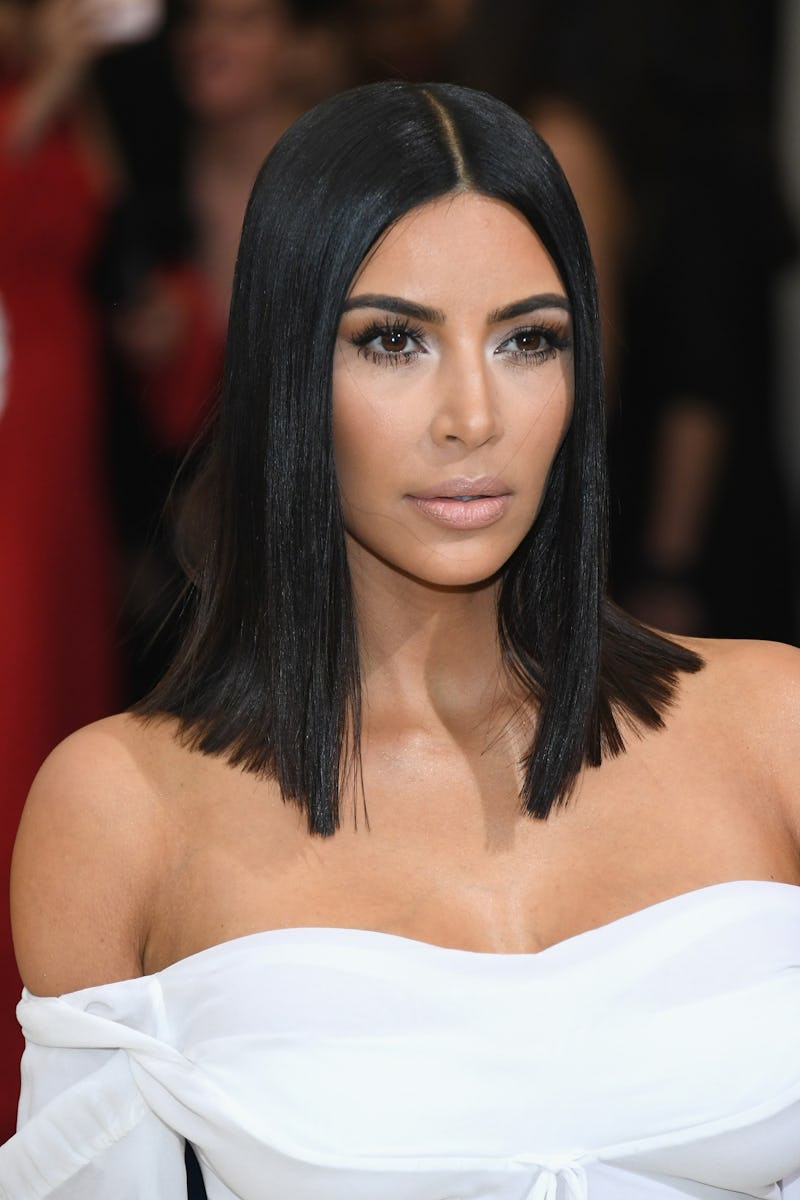 Dia Dipasupil/Getty Images Entertainment/Getty Images
Even those who aren't fans of Kim Kardashian know that her beauty game is on point. Kardashian, however, seems to know that her reputation as a beauty icon is, in part, due to her glam squad. Now, Kim Kardashian's new Lifetime show Glam Masters is helping her find the next addition to the squad — kind of. While super stars like makeup artist Mario Dedivanovic and hairstylist Jen Atkin will probably always be by Kardashian's side, she's seeking the ultimate beauty guru, and while little detail is available about what exactly will go down on the show, it's sure to be a great experience for aspiring makeup artists.
On Wednesday, Kardashian sent out a call for applications on her wildly popular Instagram account. The star explained that she was "looking for the newest member of my glam world." How do you apply, though? Kardashian told fans to head to over to the Lifetime website where they can download a release form and an application to be mailed to who I can only assume are the producers and Kardashian. It seems like Kardashian and Lifetime want their applicants to work for their potential spot on the show, though, as the paperwork must be mailed to Lifetime and no online application exists.
As for what Kardashian and her team could be looking for, there's no way to know. In fact, the show is still fairly mysterious. It's clearly a competition show with beauty bloggers competing in weekly challenges and eventually advancing to a final round where the Glam Master will be named.
Fans of Kardashian may not be incredibly surprised by the announcement. While news of a television series had not surfaced until Wednesday, fans of the KKW x Kylie Cosmetics collaboration may remember Kardashian's note inside each collab. In the note, she mentions a surprise coming, and if I had to guess, I'd say this is the surprise.
Whether or not this turns out to truly be the surprise from the KKW x Kylie Cosmetics collab, it's clear that Kardashian has a few tricks and surprises up her sleeve. The new project is not only perfect for the beauty icon, but it's a stellar opportunity for makeup artists and bloggers.
If you want to join Glam Masters, head over to Lifetime's website and get a waiver and application. A trip to the post office is totally worth the chance to join Kim Kardashian's squad, right?