How To Argue Against Anti-Vaxxers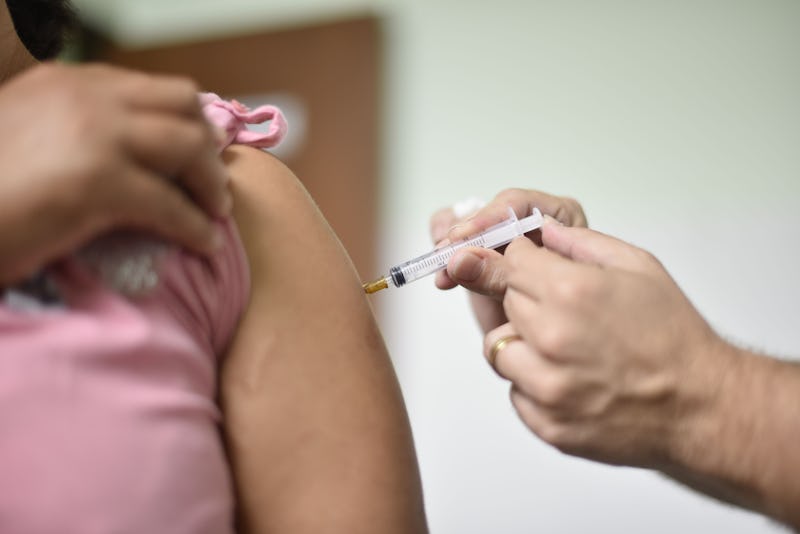 DOUGLAS MAGNO/AFP/Getty Images
Here's a fun fact: I'm married to a descendant of Edward Jenner, the British scientist who, in the 1790s, developed the first vaccines in history for smallpox. Jenner's revolutionary idea, based on the knowledge that women who contracted smallpox's relative cowpox while in contact with cows seemed immune to smallpox's ravages, would develop into one of the greatest alleviations of suffering in human history. The practice of vaccination, in which a small quantity of a disease is injected into a person to train their immune system to recognize it and therefore develop immunity, has saved a colossal amount of human lives; the measles vaccine alone, estimates the World Health Organization, has saved 17.1 million lives since 2000.
But arguments against vaccines remain in small pockets of the community, from misconceptions about their effectiveness and side effects to worries about medical self-determination — and if you run into an anti-vaccinator at a party, it can be difficult to get your thoughts together sufficiently to argue against them. That you need to do so is imperative; non-vaccination is incredibly dangerous.
So here's a beginner's guide, with all the stats, reassurance, and argumentative weight to convince anti-vaccine people that theirs is a problematic and misguided choice.