How To Rep Your Hogwarts House In Your FB Photo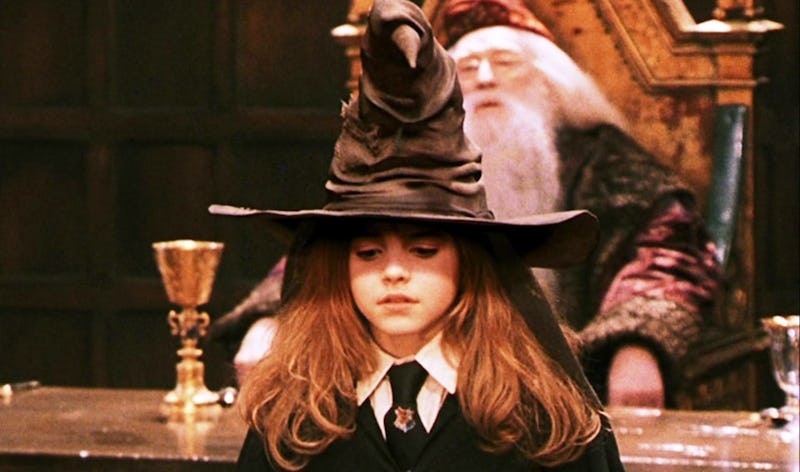 Warner Bros.
In case you didn't notice, Pottermore added four new profile picture frames to social media, so you can rep your Hogwarts house in your Facebook pic and elsewhere, provided you link your Facebook account to Twitter. I've got all the information you need to make your profile picture magical, so keep reading, Potterheads.
I'm a Slytherin, and I'm not ashamed to admit it. My closest friends are generally Slytherins and Hufflepuffs, with one or two Ravenclaws and Gryffindors thrown in for good measure (Although how in the wizarding world someone gets sorted into Gryffindor is beyond me.) I haven't changed my picture to my Hogwarts house, however, because I just got out of a slurry of politically themed Facebook pictures, and I'm ready to just see my own face in that little box beside my posts.
But that all changes today. You see, when friends have repped their Hogwarts houses in their Facebook pics, I've seen a few of my fellow Slytherins in the comments section, admitting that they are ashamed to change their pictures, because they're in the Hogwarts house that produced Lord Voldemort, Draco Malfoy, Bellatrix Lestrange, and every other Death Eater.
I'm sorry, WHAT? A Slytherin — a member of the house of pride, ambition, and cunning — ashamed to change her Facebook pic to rep her Hogwarts house?! It's an outrage!
Here's how to rep your Hogwarts house in your Facebook pic, no matter what House you're in.