7 Underrated Ways To Connect More Intimately With Your Partner, According To Experts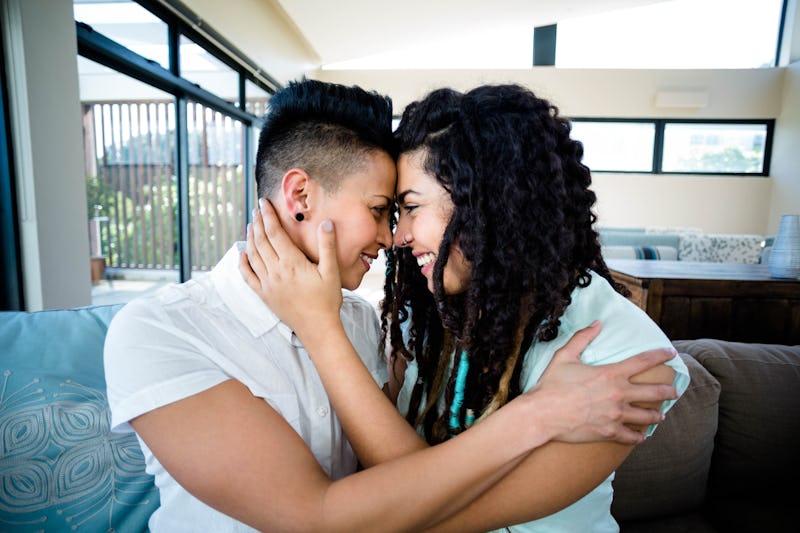 Shutterstock
Anyone can still find ways to connect more intimately with their partner, no matter how long you've been together. While many believe intimacy is all about sex, it goes way beyond that. If you're looking to connect more intimately with your partner, there are some pretty underrated things you can do each day to make that happen.
"Intimacy is about connecting deeply with your partner," Rabbi Shlomo Slatkin, licensed clinical professional counselor and certified Imago relationship therapist, tells Bustle. It's "becoming one with your partner" in a way that's more than just sex. When there's intimacy in your relationship, you and your partner are able to form a bond that can make your relationship go the distance.
Connecting with your partner in a more intimate way doesn't have to be that hard. As Susan Trombetti, matchmaker and the CEO of Exclusive Matchmaking, tells Bustle, "It's the little things that make up the bond of a relationship. These things make us long for each other when we are apart, and these little intimate acts are drops in a bucket that add up to a lifetime together." So here are some things you can do to connect more intimately with your partner, according to experts.