If You And Your Partner Do These 11 Small Things, You're Meant To Grow Old Together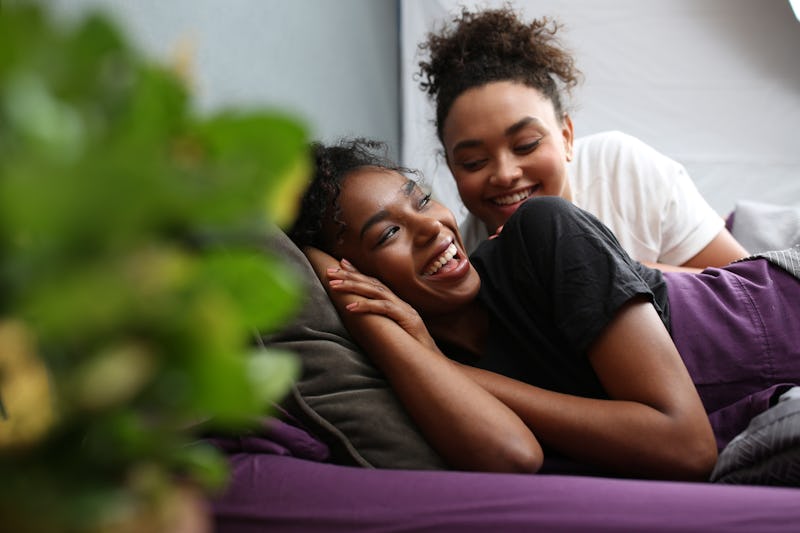 Ashley Batz/Bustle
When you get into a new relationship, you can never predict the outcome. But for the most part, growing old with your partner might be the ideal if that's what you're looking for. Unfortunately, it won't be easy and not every couple is meant to last a lifetime. But if you and your partner already do a few small things in your relationship right now, experts say your chances of growing old together are very good.
There isn't just one thing you and your partner can do to make your relationship last. It really is a combination of so many different factors like compatbility and timing. But regardless of what comes your way, experts say there is one thing that can help increase your chance of making it work — communication.
"Successful long-term couples feel comfortable expressing their emotions with their partner so they can quickly clear the blocks that can easily build up in a domestic situation," Xanet Pailet, Intimacy coach and author of Living an Orgasmic Life, tells Bustle.
Relationship longevity requires partners to be able to accept and work through inevitable disappointments. According to Pailet, relationships are "20 percent disappointment" across the board. "Couples who are in successful long-term relationships understand that and have tools to deal with it," she says.
Spending the rest of your life with someone is a really long time. You really need the proper tools like good communication skills to get there. But if you and your partner do the following things, experts say, you're more likely to grow old together.