How To Deal If You're Single During The Holidays — And Don't Want To Be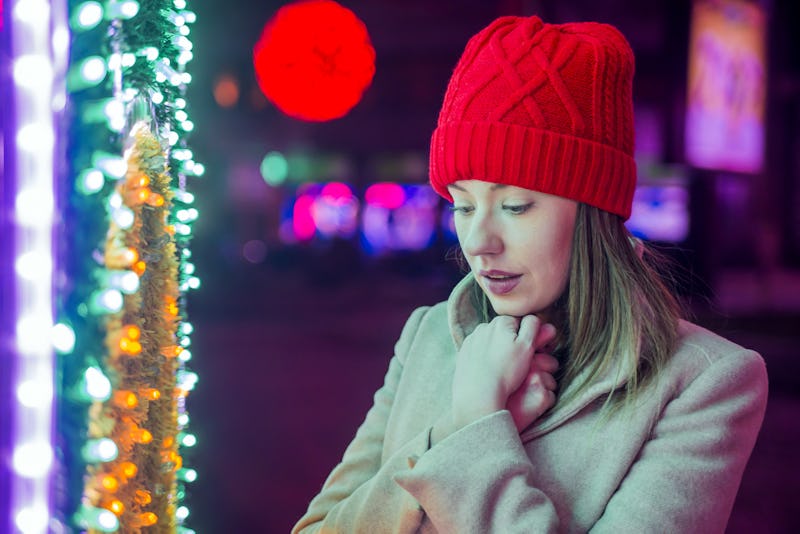 draganagordic/Fotolia
The holidays are a difficult time of year. Although there's lots of celebrating and time spent with friends and family, the holidays can also feel lonely for those who don't have a partner. Especially when you look around and see many of the people you know all cozied up with a significant other.
Dating app Coffee meets Bagel surveyed 800 of their members early this month to see how they feel about their relationship status during the holidays. What they found was that 61 percent think about dating more this time of year, 46 percent reflect more on life during the holiday season, and 43 percent find that spending time with loved ones makes them think about dating more then usual. For all its merriment, it can be a somber time of year for some.
"When you are not in a relationship or getting over a relationship, the holidays can be a challenging time of the year," Behavioral Scientist, Clarissa Silva, tells Bustle. "Each relationship we go through really teaches us about what we need or what we needed to overcome to set us up for a healthy relationship. If you're currently struggling to get over a relationship, there are a few things you can think about to help overcome some of the pain associated with the break up."
Because it can be a rocky time of year for some folks, here are seven things to think about to help you get through it and make the right choices for your next relationship, according to Silva. But, I'd like to point out, the first step in getting through it is realizing you're not alone.