9 People Reveal The Polite Ways They Turned Down A Wedding Invite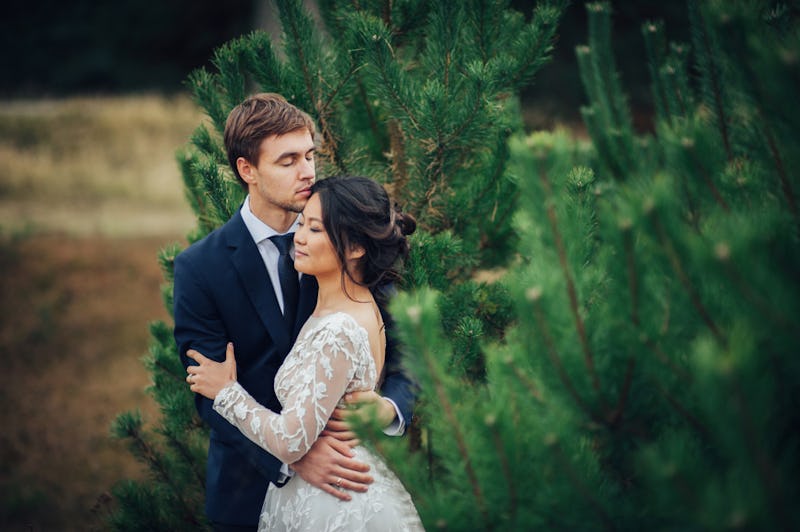 Ladanivskyy Oleksandr/Shutterstock
It seems as wedding invites go, when it rains it pours. And while being asked to participate in someone's important life event is flattering, sometimes it's just not possible to get to them all. Life happens, and weddings can mean a lot of money and travel. But if you're concerned about how to politely decline a wedding invite, it's always advised to take a cue from people who've done it before, and have done it kindly.
As wedding planner Arielle Benard Jacobs tells Bustle, there is a protocol for these things.
"After you've declined the invitation via the couple's preferred RSVP method, you can politely send a text or mention it in person that you're so bummed you can't attend their wedding because of a work event you're required to attend, a long-planned vacation, finals or whatever it is [that's keeping you.]"
They likely won't be too distraught, Jacobs says. "Most couples plan for a certain amount of attrition. They know about 30% of their guests will not be able to attend their wedding for one reason or another. In fact, they're usually banking on it."
If you are in the position of needing to say, "sadly, no," to a couple on their special day, look below to see what nine polite, warm-hearted people said when they had to do the same.