Supermarket Fashion Has Everything You Need To Dress Like A Royal On A Budget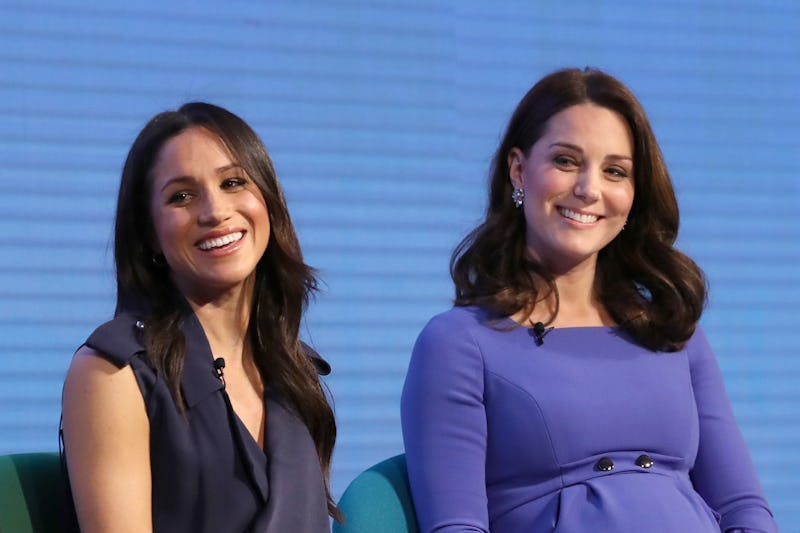 Chris Jackson/Getty Images Entertainment/Getty Images
With the Meghan and Kate effect still going strong, it's clear that the UK is obsessed with royal style. As soon as any royal woman steps outside her front door, cameras are poised and ready with fans waiting to decipher what she's wearing. But if you're wondering how to dress like a royal on a budget, how would you feel if I told you it was possible just by visiting your local supermarket?
The premise of the likes of Kate Middleton and Meghan Markle shopping for clothes at Tesco, Sainsbury's, or Asda may sound ridiculous but each store houses plenty of regal options for us commoners.
While Markle is still finding her feet in the rule-covered world of royal fashion, she has so far shown a penchant for pretty Bardot necklines, oversized shirts, and Panama hats. The Duchess of Cambridge, on the other hand, is just as revered for her casual style as for her public engagement looks which range from tea dresses to cowboy boots.
While you obviously can't pick up an exact replica of Markle or Middleton's looks at the supermarket, you can find some inspiration in the (very affordable) items on offer. Whether you opt for a sophisticated midi dress or sensible pair of heels, injecting a bit of the monarchy into your wardrobe has never been so simple. So here's my supermarket fashion guide to dressing like a royal.