5 Looks From Brits At The Golden Globes That You Can Dupe In A Jiffy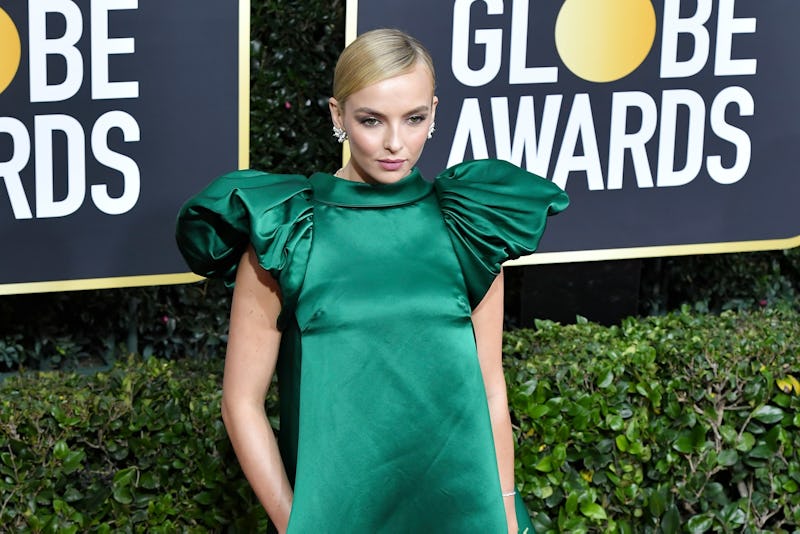 Rob Latour/Shutterstock
The 2020 Golden Globes saw a whole host of British talent take home the glittering awards with both Phoebe Waller-Bridge and Olivia Colman among the winners. But it wasn't just the awards that caught the public's attention. It was the outfits the Brits wore. From Jodie Comer's humongous green gown to Lucy Boynton's metallic number, here's how to copy the British stars' Golden Globes 2020 looks.
It's hard to say who stole the show fashion-wise on the red carpet. Comer and Colman's dresses certainly took up the most space with their billowing silhouettes and puffy sleeves. But it was hard to take your eyes off Boynton's silver showstopper or Waller-Bridge's suave suit or even Gugu Mbatha-Raw's dazzling Gucci design.
Of course, budding copycats could just go and buy the original non-bespoke gowns. But if you don't fancy shelling out thousands of pounds for one look, there's a much cheaper way to recreate the Golden Globes glamour. You may not look identical to your homegrown idols, but you'll look pretty darn close.
So whether you're looking for a chic two-piece to profess your love for Fleabag's creator or want to steal Villanelle's (sorry, Comer's) style, head straight this way for some affordable dupes.