7 Hacks To Make You Actually Want To Go To The Gym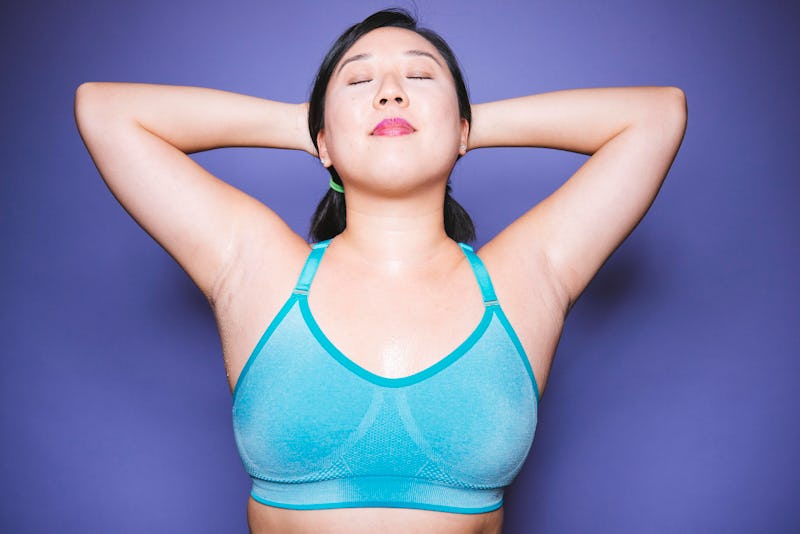 BDG Media, Inc.
Some people love getting to the gym, relishing in every moment they feel out of breath or break a sweat. But for many people, getting to the gym is a dreaded activity, and it wouldn't hurt to figure out some ways to make the gym more enjoyable. Of course, that feeling once you've accomplished a workout is usually positive, but in the moment, it can feel miserable and like a chore. Finding little hacks to make that time easier can make the difference in getting to the gym more often — and not hating life during it.
"Making your time at the gym enjoyable is going to be crucial to your success and your overall experience once you step in those gym doors,". Greer Rothermel, RSP Nutrition athlete and NASM & CPT Certified Personal Trainer, tells Bustle. "Plain and clear, if you don't enjoy something, you are most certainly not going to continue to do it. The gym can be dreaded, intimidating, unenjoyable, and plain boring for some people, which will effect your desire to want to go and to get anything accomplished while you're there."
Getting rid of this dread is key to making exercise a consistent part of your routine — and maybe something you even look forward to in your day! Here are seven hacks to help you enjoy the gym more.