This Is How To Apply For 'The Apprentice', Because You Deserve A £250k Investment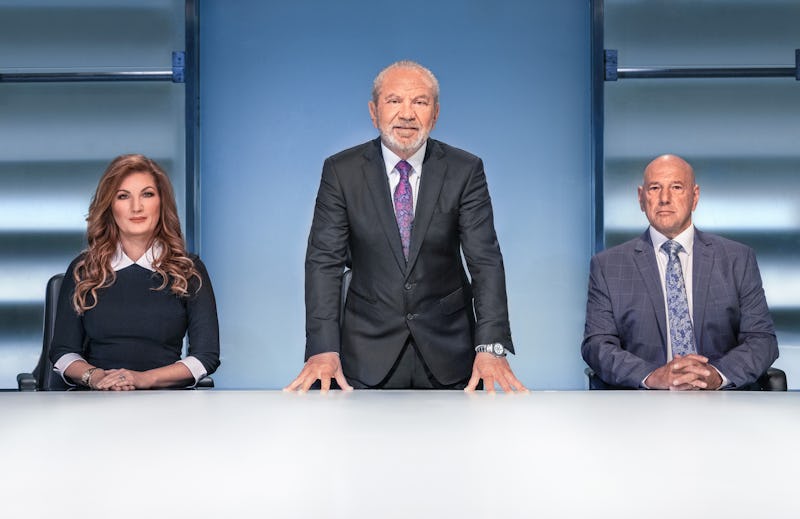 The Apprentice / BBC One
It's been keeping us entertained for several seasons and manages to bring back the LOLs, outrage, and more importantly, massive personalities, every season. And maybe in 2019 you could be one of them. But how do you get your chance to sweet-talk Lord Sugar, butter up Karen Brady, and cosy up to Claude Littner? How can you enter The Apprentice 2019? Well it's not entirely clear, as producers are not currently on the hunt for contestants. But judging by previous seasons, applications should open towards the end of this series before closing sometime around the end of January. Hmm, perhaps something to ease those pesky January blues? That would certainly take your mind off of it. Should be enough time to think of quirky one liners and ridiculous team names. Synergy anybody?
According to The i paper, once applications open you'll have to fill in a pretty tricky form which includes questions like, "Why should you be Lord Sugar's business partner?", "What makes you different from everyone else?" and "Have you ever worked in journalism or broadcasting in any capacity?" If you're lucky you'll then be called in for an interview, which might just be filmed and aired on TV.
Last season they showed the contestant's audition tapes. I know right? Agonising to watch but also the best telly ever am I right? The lengths people go to get a shot at that £250,000 cash investment in their business idea, are pretty wild. Hold up, 250K? Maybe I should be entering this show. Although I have zero business experience/acumen. Not that that's stopped anyone before. OK, maybe a bit mean. But seriously — some of the ideas on that show.
The latest trailer shows a chainsaw-wielding Karen Brady, a flame-throwing Claude Littman, and Lord Sugar in a dang monster truck. God I love monster trucks. Needless to say, it looks like this season is about as likely to go easy on contestants as it has has been previously. AKA, it will be fresh hell for those budding business moguls.
The show kicks off its 14th season tonight on BBC1, and will no doubt provide a lot of priceless moments, and timeless characters who could well become household names, for good, or for bad. So, what sort of career could be in store for you if you apply to be on the next season?
Take for example Katie Hopkins. Yes, the shock jock antagonist got her start on The Apprentice. Before she was famous for controversial views, she was known as a fairly unpopular contestant, who actually turned down a place in the final. Wowzers. Lord Sugar recently spoke about Hopkin's legal and financial woes, after she was sued for some pretty libellous comments.
According to the Independent he told press at the launch of the latest season, "She's made her bed, she's going to have to lie in it. It's one of life's lessons that she's learned. Maybe it might be a wake-up call for her. She's got to solve this and then move on. There's no advice I can give her because she made her own problems, I think. I hope she's learned from it".
Andrew Brady also found fame after his turn on the show. He managed to get right back on that reality TV wagon, bagging a place on Celebrity Big Brother just a few months later.
Fan of ITV's daytime indulgence Loose Women? Well, did you know that panellist Saira Khan was one of Lord Sugar's hopefuls back in 2005? Yep, since being a runner up in the show's first season, she has gone on to have lots of TV success, along with more reality jaunts like Celebrity Big Brother, and will also be starring in the upcoming season of Dancing On Ice.
So, looking at The Apprentice alumni, do you think you have what it takes to sit in the hot seat in front of Lord Sugar and his gang of scary AF board members? Well, you have a while to think about it, and a whole series to watch in the meantime.