7 Tips For Starting Your Own Business, According To Experts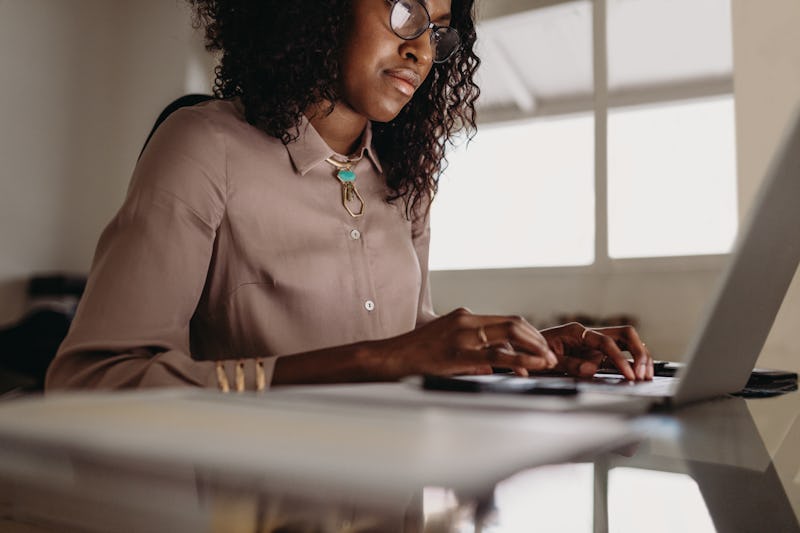 Jacob Lund/Fotolia
More and more people, particularly Millennials, are starting their own companies these days. And if you're someone who wants to, you may be seeking advice for starting your own business, because the key is starting. In fact, America's Small Business Development Centers conducted a survey in 2017 of 1,011 U.S. adults from 21-to-65 starting their own businesses and what it takes for them to be an entrepreneur. And a "small business" was considered to be independently owned and operated, with less than 500 employees.
They found that 43 percent of millennial women think they could start a business within the next year if they had the right resources. What would that top resource be? If you guessed money, you're right. Sixty percent think that financial stability would be the top must-have to starting her own business. While 61 percent think working for someone else provides more job security than owning your own business, 26 percent plan to start a business within the next three years regardless.
"Whether you've been saving for a long time or recently decided you want a career change, starting a business is daunting," Tee Rowe, president and CEO of America's SBDC, tells Bustle. "It is so important to look to the right resources to get the help you need and to seek advice as much as possible. Many entrepreneurs don't know about the resources available, like their local Small Business Development Center, but knowing where to start is often the catalyst they need to get a business off the ground! Make sure you know about the resources available to you and take advantage of any and all advice you can get your hands on!"
All that said, here is even more advice to start your own business, because there's no time like now.