Don't Miss Ulta's 365 Days Of Pretty Sweeps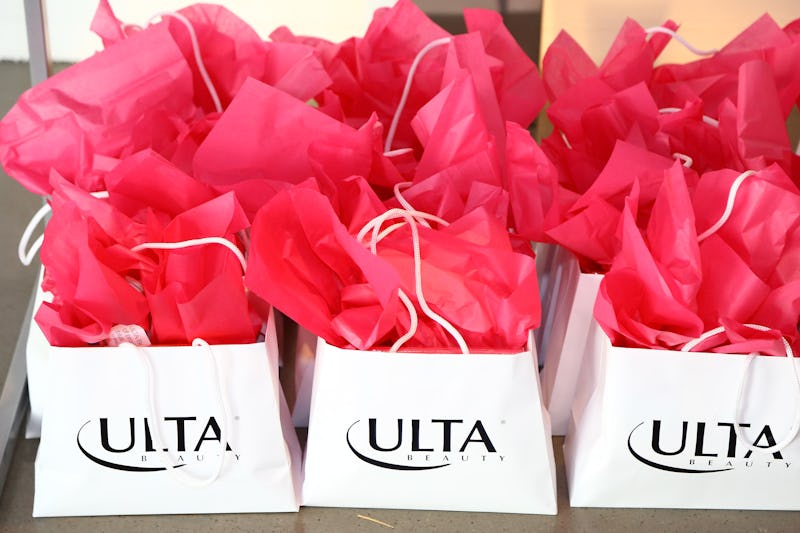 Astrid Stawiarz/Getty Images Entertainment/Getty Images
If you frequent your favorite beauty retailer as often as I do, then you know how truly valuable it is to be part of the store's rewards program. Because, hey, it's not a game or anything (so I tell myself) but then I think, "let's just see how many points I can rack up this month." Ulta Beauty's 365 Days of Pretty Sweepstakes is here to help you take things to the next level. It may not be a contest, but it is fun to see how many points you can earn. When it comes to purchasing makeup products, this is a "the more you buy, the more you save" kind of system, and I'm totally here for it!
According to the retailer's Instagram, you can now enter to win 25,000 points. Based on the information on their website, the points will be divided up and spread throughout the year so you get an entire 365 days of chances to use these to your advantage! All you have to do to sign up is enter your Rewards Member information on their website. If you're not already part of the program, don't worry — you can sign up for free and be eligible to win the sweepstakes after.
You have until Jan. 29 to make sure you're in the running to receive this prize, according to the Ulta Beauty website. So I wouldn't wait any longer! Sign up and let the beauty-buying fun begin.
You'll get 365 days of splurges!
Get ready to treat yourself in the best way imaginable. According to the website, joining the rewards program gives you access to exclusive events, deals, gifts on your birthday and more. So, even if you aren't lucky enough to win the 365 Days of Pretty offer, getting to that Rewards Member status doesn't sound half bad.
Ulta Beauty is constantly giving away chances to win the trendiest items. Sweepstakes or no, it pays to be a fan of this retailer.
Shopping at Ulta is basically the best thing in life, and winning this contest will give you all the more reason to do it.