5 Tips For Feeling More Comfortable When You're Receiving Oral Sex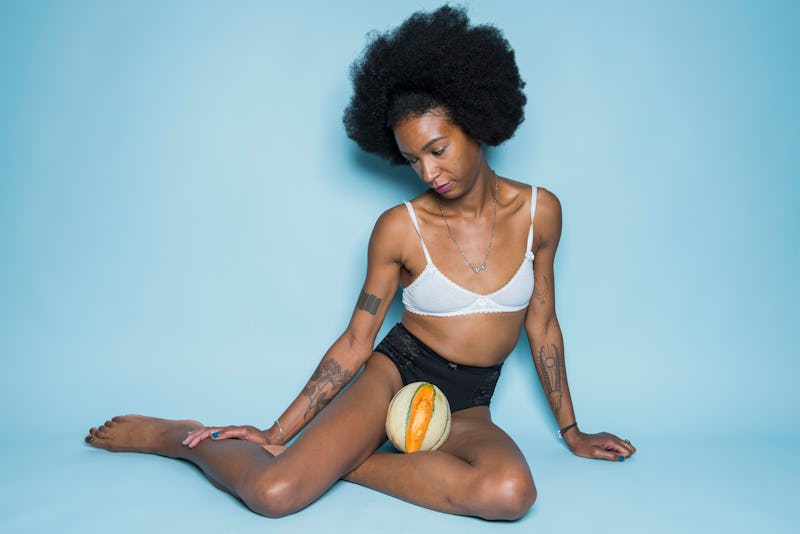 BDG Media, Inc.
You might have heard of the wage gap or the gender gap in corporate leadership, but one injustice women face that you don't always hear about is the oral sex gap. There are many reasons men receive over twice as much oral sex as women (according to a study inThe Canadian Journal of Human Sexuality), one of them being men like DJ Khaled who refuse to go down on women yet believe women owe them oral sex. Another reason, though, is that even when they have willing partners, many women feel uneasy about having all the attention on them.
A lot of this uneasiness comes from guilt over taking up space and time, while a lot of it also boils down to body shame. "One of the things that can make it so difficult to receive oral sex is because we're uncomfortable with or unsure about our bodies/vulvae and, in turn, worried about what our partner is thinking or judging us about," sex educator Anne Hodder-Shipp, ACS, tells Bustle.
Of course, if oral sex isn't your thing, there's no need to have it. But if you'd like to enjoy oral sex but have some emotional blockages, don't give up. Here are some ways to reduce self-consciousness around receiving oral sex.