17 Ways To Figure Out Exactly What You Want In A Partner — And Feel Confident Asking For It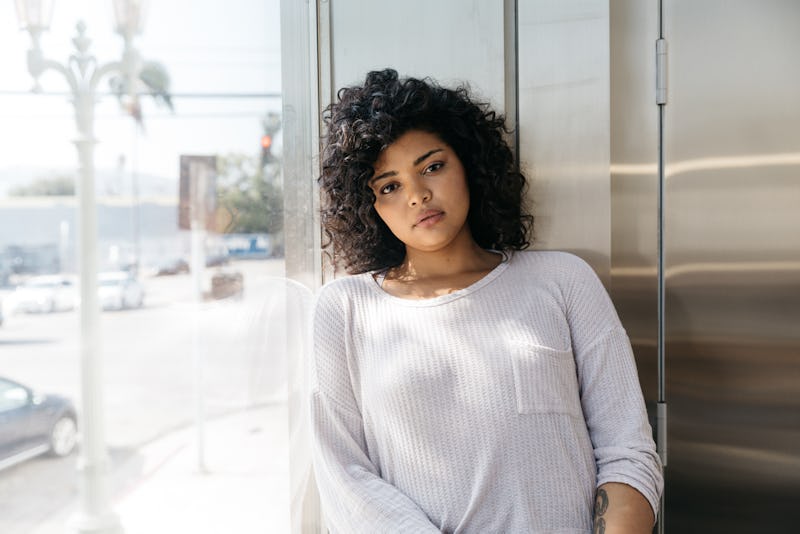 Ashley Batz/Bustle
Dating can be completely frustrating to begin with, but it's even harder when you don't know what you're looking for. Worse is when you have the slightest idea of what you want, but you feel too guilty asking for it. In a recent Bustle survey, almost 20 percent of participants who said they're single and dating said their biggest dating goal is to figure out exactly what it is they're looking for in a partner — but that's often easier said than done. And, if you're naturally not assertive, it's difficult to suddenly start demanding your needs overnight.
"We still socialize females, in general, to be more passive/receptive/submissive, whether in dating or professionally," therapist Nancy B. Irwin tells Bustle. "Males are generally more socialized to be assertive, ask for what they want with no apology. When men are perceived as too pushy or demanding, they are called names like arrogant or 'a-hole' but women are called much more demeaning names."
How many times have you been told to give someone who you knew was wrong for you another chance? Or that you were being too picky? "Our society does not do us any favors when it comes to dating, relationships, and communication," family and marriage therapist Rachel Wright tells Bustle. "There isn't a class in school on how to express our needs, and there's also a huge cultural shame around women asking for what they need — we're afraid to come off 'selfish,' 'needy,' 'bitchy,' or 'aggressive.' The reality is that if we don't ask for what we need from our partners, they are never going to know, and not going to be able to give it to you."
If you've ever continued to date someone you were on the fence about, in hopes you'd eventually come around to liking them because they're someone you "should" be with, there's a good reason why. "Women are told by parents, society, their own negative self-talk, etc., that they must fit some mold rather than lead with their own preferences," life coach and relationship expert Diana Mitchem tells Bustle. "... There is no need to feel guilty when you are personally clear about the kind of person with whom you are looking to connect."
So, in order to get past these hurdles and find clarity in exactly what you're looking for, here are 17 ways to figure out what your exact needs in dating are, according to experts.