If You Feel Suffocated In Your Relationship, Experts Say These 7 Tips Can Help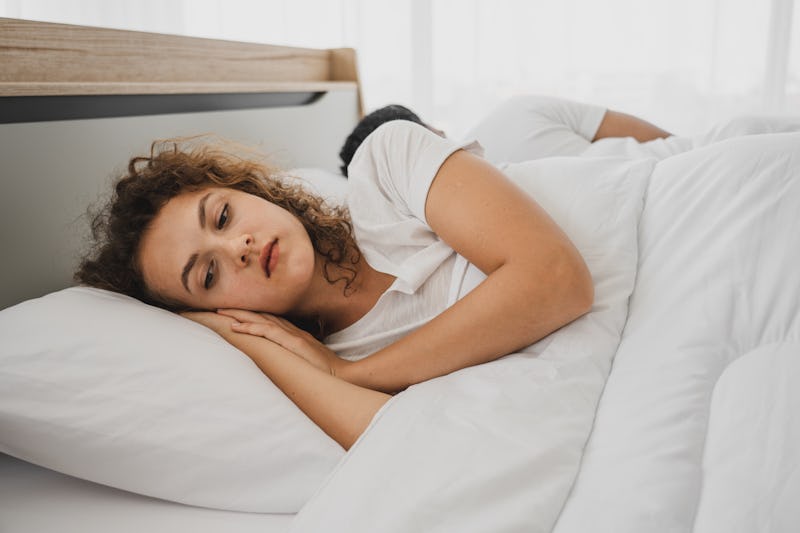 Shutterstock
Feeling emotionally connected to your partner is great. It means there's intimacy in your relationship, and you can freely share your opinions without fear. In short, it's healthy. Being in love and caring about someone a lot can be overwhelming for both them and you. But according to experts, it's important to know when being caring is becoming emotionally suffocating.
"An emotionally suffocating relationship is one in which one or both people do not feel they have the freedom to be their authentic selves," Rebecca Ogle, LCSW, psychotherapist and relationship expert, tells Bustle. "Perhaps one or both partners is critical, overprotective, jealous, and/or has rigid beliefs and thinking."
If your partner is being emotionally suffocating, they may keep tabs on you throughout the day. They may subtly judge you, your appearance, or your opinions and choices. They may constantly worry and check in on your emotional state. They may get jealous and easily threatened by people you're close to, and they'll likely want to be in your life as much as possible.
It's not quite emotional abuse, but it can be really toxic. The good thing is, you can do some things about it before it gets worse. So here are some small ways to fix an emotionally suffocating relationship, according to experts.