Here's How To Get Free Lube This Weekend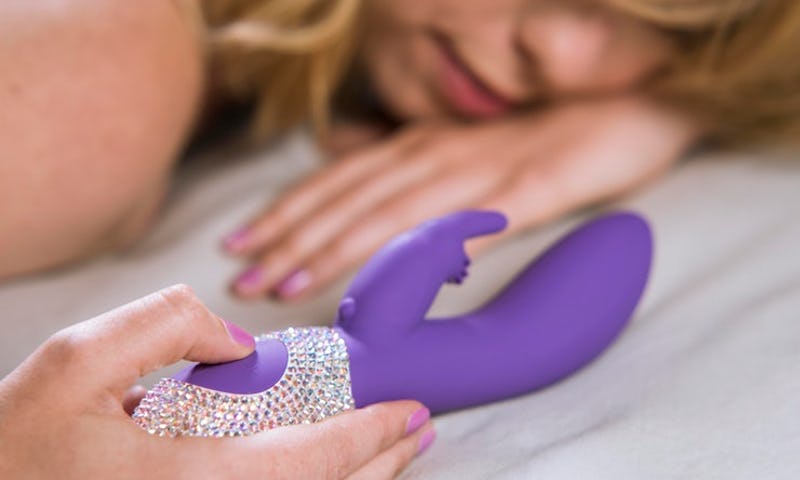 BDG Media, Inc.
When it comes to the best sex toy products, learning how to use lube is a must. It's great for when you're flying solo or for use with a partner. Everyone can benefit from it. It's just one of those little add-ons that can make everything better. So the idea of getting some for free is good news for everyone — and now you have a chance to. MysteryVibe, the makers of the uber-lux Crescendo— a vibrator you can move and bend to meet your shape — have teamed up with Barenaturals candle company and the organic YES lube company for their Grand Summer Giveaway. Entering is easy— you sign up with your email, then the more you share the more points you get. And the points add up to free products. Not only are the products sexy and sleek, they come from ethical companies.
"Building an ethical business is no longer a luxury — it's a necessity," Jessica Hale, MysteryVibe's Head of Communications, tells Bustle. "Especially when it comes to intimate products — customers need to know that their materials are safe, and that the company is doing all it can to make pleasure more accepted in society. A lot of us aren't making enough time for pleasure and intimacy any more. By partnering with YES and BareNaturals and giving people a chance to win some free products, we wanted to help more people introduce some luxury and novelty into their sex lives whilst encouraging ethically-made products."
And like I said, lube is key. "I'm always shocked at how little people know about the benefits of using lube in intimate relationships," Hale says. "Firstly, it's so versatile! Use it when you masturbate, use it with condoms (forget 'I don't like using condoms' guy chat), use it for massage, use it for penetrative and oral sex... take your pick. Somewhere between 50 – 80 percent of menopausal women experience vaginal dryness caused by declining estrogen levels, causing pain and discomfort. When this happens, lube really is their best friend. But it's not just for menopausal women. Lube can elevate your sexual experience, whether you're 25 or 85. For us, it's absolutely essential that all ingredients are organic and kind to the skin. Your genitals are very precious, so you should only be using pleasure products made from the best materials that also reflect your values and ethics."
The giveaway is going on for a few more days and the sooner you enter the more chances you'll have. And really, can you ever get enough lube? Plus, you could end up with a Crescendo out of it. It's one of my favorite toys but has a really hefty price tag, so it's a great opportunity. And remember:
Amen.